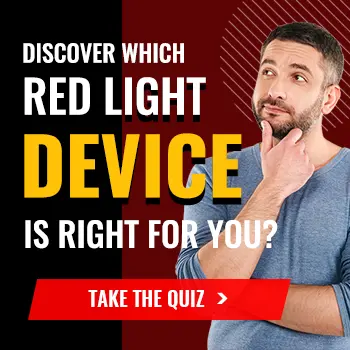 What is MZSkin Light-Therapy Golden Facial Treatment Device?
MZSkin Light-Therapy Facial Treatment Device is a mask which offers 5 modes of LED therapy, promising skin benefits with consistent treatment. It may soothe and heal acne and wounds, boost collagen and elastin for tighter skin with less wrinkles and lines, reduce age spots, and decrease scarring and sun damage.
Editor's Rating
MZSkin Light-Therapy Golden Facial Treatment Device

4.7/5
Quality

4.8/5
User Friendly

4.6/5
Value

4.7/5
Customer Satisfaction
Pros and Cons
Pros
It may smooth wrinkles and lines.
This mask could heal acne and prevent breakouts.
Golden Facial Treatment Device may decrease hyperpigmentation.
This mask could reduce scarring and sun damage.
MZSkin Golden Facial Treatment Device may heal wounds.
Cons
This mask is expensive in the market.
The manufacturer is only offering a 6 month warranty.
The results may be stronger for some users than others.
Expert Opinion on the Golden Facial Treatment Device
The founder of the company behind the MZSkin Light-Therapy Mask is osteoplastic surgeon Dr. Maryam Zamani, and she explains, "I conceived MZ Skin as a doctor-led brand made for women by a woman.
For me, anti-ageing skincare is about revealing, enhancing and protecting. That's why after many years of medical practice, I decided to establish my own brand and create MZ Skin." [4]
How Does it Work?
LED therapy involves the use of laser light at various wavelengths to penetrate the skin and stimulate the mitochondria in the cells. This leads to the production of added ATP (adenosine triphosphate), which powers all of the body's cells.
A review by Annapoorna Sreedhar, Leopoldo Aguilera-Aguirre & Keshav K. Singh published in Cell Death and Disease examined the role of the mitochondria in skin health, aging, and disease [1].
This increase in ATP levels provides numerous health benefits, like promoting the release of added collagen and elastin for tighter, more elastic skin which is smoother in wrinkles and lines, decreasing inflammation, and healing wounds and acne.
MZSkin Light-Therapy Mask offer light in red, blue, green, white, and yellow. Each penetrates at a different wavelengths and depths, and each has its own ideal benefits. Red light may be suitable for tightening and smoothing wrinkles and fine lines.
Blue light is the light of choice for acne, destroying bacteria and decreasing inflammation effectively, and yellow light also sooths and reduces redness.
We covered Dermabeam Review article about health care, the red light product focuses on reducing pain, and inflammation, improves muscle performance, and skin health.
A systematic review by Mara Lúcia Gonçalves Diogo et al published in Sensors looked at the research on the effects of blue light in healing acne [2].
White light is best for healing wounds and blemishes, and green light slows melanin production in the skin to fade hyperpigmentation. In addition, research on mice by Pedro Barros Haussmann et al in the Journal of Photochemistry and Photobiology found that green light may reduce melanoma tumor size [3].
We covered a healthcare article called platinum led biomax review help in reducing pain, inflammation, and muscle damage and improves mood.
Health Benefits
Eliminates Skin Hyperpigmentation
LED light, in particular green light, slows the production of the pigment melanin in the skin. This helps to fade dark spots and areas of hyperpigmentation to even out your skin tone.
It is effectively shown to improve the appearance of hyperpigmentation. Hyperpigmentation is a common skin condition that occurs when excess melanin, as covered in the Solawave reviews. It also claims that it benefits dark spots, uneven skin tone, and other discoloration.
A review by M.K. Trivedi, BS, BA, F.C. Yang, MD and B.K. Cho, MD, PhD published in the International Journal of Women's Dermatology explored the research on the use of laser therapy in reducing skin melasma [5].
Reduces Acne and Breakouts
LED light, especially blue light, decreases inflammation and kills the bacteria that can cause acne. This may lead to reduced breakouts and less likelihood of future acne.
A study by Michael H Gold, MD, Anneke Andriessen, Julie Biron, and Hinke Andriessen published in The Journal of Clinical and Aesthetic Dermatology found that blue light had a positive effect on mild to mediate acne [6].
We covered foreo ufo reviews which eliminate hyperpigmentation, prevent acne, acne breakouts, and its scars, smoothes fine lines and wrinkles.
Smooths Fine Lines and Wrinkles/Decreases Scarring
Red light therapy stimulates the synthesis of added collagen and elastin, which may make the skin firmer, improve elasticity, and smooth fine lines and wrinkles on the complexion. The tightening and lifting could also help fade scars. As we also documented a similar article of lightstim for wrinkles reviews, which also promotes younger-looking skin.
A clinical study by Daniel Barolet et al published in the Journal of Investigative Dermatology found that a 660 nm red light increased collagen synthesis [7].
How to Use It?
The manufacturer recommends that you use the MZSkin Light-Therapy Mask 2-3 times a week, starting with 10 minute sessions and building up to 20 minutes over time. To use the best led light mask, select your light mode – either a single color or a combination of lights.
Place the mask over your clean, dry face. You can lie down, or sit up and use the adjustable head strap to keep the device in position. The manufacturer promises results within about 4 weeks.
The Evidence Score
Here is our evaluation, based on scientific research, of the potential effectiveness of MZSkin Light-Therapy Golden Facial Treatment Device for its claimed benefits.
Smooth wrinkles and lines*

4.8/

5

Prevents Acne*

4.6/

5

Boosts Mood and Brain Power*

4.7/

5

Enriches Skin and Reduces Aging*

4.2/

5

Reduces scarring*

4.3/

5
Side Effects and Risks
MZSkin Light-Therapy Mask is an FDA-registered device, and the manufacturer follows strict safety guidelines in production. The research shows that laser light therapy is safe, low-risk, and should not cause side effects.
We also covered trinity nuface reviews for signs of aging like wrinkles and fine lines and also reduces inflammation and smoothes skin, with fewer side effects.
FAQs
Q: Where Can You Buy MZSkin Golden Facial Treatment Device?
A: MZSkin Light-Therapy Mask is for sale on the official website, and it's also available from numerous other online and offline retailers like Costco and Saks 5th Avenue. The price on the official site is $578.
Q: What is the Return Policy?
A: The manufacturer has a 14-day return policy, but only for unused faulty products still in their original packaging. If you want a refund, contact the company for instructions and send the product back within 14 days of the purchase.
The customer pays for shipping. In addition, the manufacturer has a 6 month warranty on their devices.
Q: Is MzSkin LED Mask Worth It?
A: MzSkin LED Mask is a powerful skin care mask with 5 light therapy modes, so it should offer benefits for many users. However, the price is quite high, and there are cheaper models on the market which may offer similar benefits.
Based on the MZ Skin Light Therapy Golden Treatment Mask reviews, it was worth it for some customers and less so for others.
Q: What Sets It Apart From the Competition?
A: MzSkin LED Mask is a good quality device with 5 color modes, but there are other similar products on the market and some are cheaper. It may be a good choice for some users, but isn't wildly unique.
What is the Customer Feedback?
The MZSkin Light-Therapy Mask review posts were moderately positive, with some customers saying they got great skin health benefits like reducing acne, smoothing lines and wrinkles, and brightening the complexion.
However, some said the benefits were not strong enough to justify the high price. Here are a few of the user comments, to give you an idea of the general customer experience:
Worked Pretty Well, But Too Expensive
This mask works pretty well, as I can see a reduction in the depth of my wrinkles and haven't had an acne breakout since I started treatments. However, the cost was high, and I can't help wonder if some of the cheaper models would have also had the same benefits. – Zoe R.
Slow Results
While the MZSkin Light-Therapy Mask is starting to show results; I've been using it for weeks and had hoped for faster benefits. Will keep trying though. – Ursula P.
Amazing Skin Benefits
The MZSkin Light-Therapy Golden Facial Treatment is working amazingly well for me! At 67 my skin has multiple signs of age like wrinkles and lines, but this mask is smoothing them and taking years off my face. I've sent in my MZSkin LED Mask before and after photos. Thanks so much! – Linda D.
Conclusion
The MzSkin LED Mask is a 5 mode light therapy facial device that promises to smooth wrinkles and lines, reduce hyperpigmentation, heal acne and blemishes, and calm and soothe the complexion more likely than the Qure skincare. It's a quality model, although the cost is somewhat high for the market and there is a very limited return policy.
The MZ Skin Light-Therapy Golden Facial Treatment Device reviews varied in their general feedback. Some users found it highly effective at reducing signs of age and other skin issues, while others said it took too long to see the real benefits.
This mask is the best led light therapy at home, an FDA cleared device which is safe and doesn't have significant risks or side effects. Nonetheless, before you begin any new treatment you should get medical approval from your physician or dermatologist.