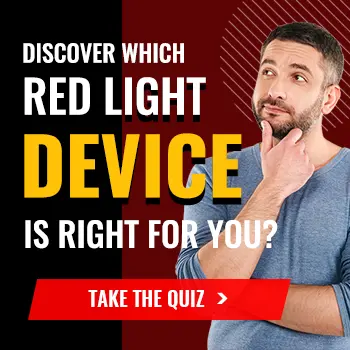 There's a lot of information about light therapy devices. Light therapy was only associated with spas and saloon experiences for the longest time. However, more brands have embraced light technology and even made home-based devices.
Dermabeam is one of the brands leading the frontline in light therapy. Their devices are highly rated, and customers have great feedback concerning the brand.
Overview
Customer reviews and recommendations aren't enough when you want to invest in a pricey technology such as light therapy devices. You'll need more than barely word of mouth when settling on your device. You'll need to do your due diligence through thorough research and fact-checking to determine the right one.
This review will take you a step closer to finding a suitable device. We have touched on everything you need to know about the brand and its products. We've highlighted the benefits, pros and cons. Ensure you get all the necessary information to make the right decision.
How Does It Rate?
Editor's Rating
Dermabeam
4.6/5
Effectiveness
4.8/5
Return Policy

4.5/5
Value for Cost
4.6/5
Safety
Pros
Dermabeam Boosts Collagen Production.
It kills acne-causing bacteria and clears acne scars.
It reduces signs of aging, such as wrinkles and fine lines.
It relieves pain and inflammation.
It evens skin tone and improves texture.
Cons
Dermabeam devices can't be used for long hours without risking burns.
Dermabeam products are expensive compared to similar devices in the market.
Quick Facts & Features
Brand Highlights

Dermabeam is a light therapy brand based in Los Angeles.
Takashi Yanagi is the Founder and CEO of Dermabeam.
The brand caters to all types of individuals with different skin types.
Dermabeam has versatile devices ideal for everyday use.
They use medical-grade light on the devices for pain-free and non-invasive treatment options.

Key Features

It uses red, infrared, blue, and yellow light modes
Has medical-grade LEDs.
Flexible and cordless design.
Has eye protection.

Purchase
Official website
What Are Dermabeam Products?
Dermabeam products are designed to combat skin conditions such as acne, eczema, and sun damage. The products also effectively treat other health and body issues, such as joint pain, sleep, and stiffness.
The devices emit red, blue, infrared, and yellow lights in various intensities to achieve different purposes.
With red light therapy, you expose an area of your body to a specific wavelength of red light emitted by a device that can range in size from handheld to whole-body,
says Casey Kelley, M.D
Dermabeam is known for light therapy devices but also manufactures other skin products such as Vitamin C serum and anti-acne foam.
About the Brand:
Dermabeam is a brand that utilizes light therapy to provide effective solutions for skin, joints, and other health conditions.
Takashi Yanagi is the founder and CEO of Dermabeam. He drew from his experience with severe skin conditions and his mom's ovarian cancer to create Dermabeam. He also uses the brand as a helping platform for others to find help with similar challenges he had.
The brand has various products, including LED face masks, vitamin C serums, and light therapy devices.
How Does Dermabeam Work?
Dermabeam devices use different light modes ranging from red, blue, yellow, and infrared to achieve various purposes. Also, when the color modes are combined, they are more effective and powerful.
Red light mode activates mitochondria, increasing energy production at the cellular level. Hence promoting skin repair and growth of new skin cells. Red light therapy also boosts and stimulates collagen production, building the skin's structure and elasticity. Collagen is suitable for young and healthy-looking skin.
It has been used to address signs of aging and skin damage, such as fine lines, wrinkles and age spots by stimulating collagen production,
says Dr. Kelley.
Infrared light mode is effective for relieving pain and inflammation. It also supports weight loss and helps the body to detox. It also relieves muscle stiffness and aids in healing and recovery.
A 2015 study shows blue light mode effectively kills acne-causing bacteria that cause breakouts. It also reduces skin inflammation and evens the skin tone. This mode is preferred for acne treatments and for improving skin texture.

What Are Dermabeam Products?
This light therapy mask is designed to deal with stubborn facial and skin problems. It also energizes skin cells to reveal smoother, healthier, and younger skin. The device uses 115 LED lights and seven colors for effectiveness.
Dermabeam Pro is cordless and fits any face shape comfortably. It complements other skincare routines and boosts product absorption and efficiency.
Dermabeam Pro is ideal for all skin types and is also great for minimizing inflammation.
Features and specs:
115 LED Lights, 7 Colors mode, UV-protected lenses, flexible and cordless design.
Price: $259.99 (Discounted price)
---
This light therapy device uses red and infrared lights for skin improvement and promotes muscle healing and recovery. The red light of 660nm in Dermabeam is suitable for nourishing the skin, while the infrared of 850nm deals with pain and inflammation and supports recovery.
Dermabeam Supreme 300W can be used for 10 minutes daily and mounted on doors conveniently.
Features and specs:
Has 60 LEDs, emits red light 660nm and infrared 850nm.
Price: $1,000.00
---
This device utilizes medical-grade LEDs to boost collagen production, remove acne, and minimize inflammation for healthy-looking skin.
The mask is suitable for all skin types. It can be used with other skincare products, such as serums, and can be used for up to 10 minutes daily.
Features and specs:
Uses 64 LED Lights, three color modes, eye protection, and a cordless design.
Price: $199.99
---
How To Use Dermabeam Products?
Most Dermabeam light therapy devices can be used for up to 10 minutes daily for effective results. However, it is essential to check the instruction manual of each device before using it. For more information on specific product use, kindly check out the official site or the manual with your order.
Dermabeam Benefits
Dermabeam benefits include:
Dermabeam Pro – LED Therapy Mask energizes skin cells, deals with stubborn acne scars, and improves skin texture.
Dermabeam Supreme 300W promotes muscle healing and joint recovery.
Dermabeam – Light Therapy Mask relieves acne, boosts collagen production, and minimizes inflammation.
Dermabeam Reviews By Customers
Dermabeam has received excellent customer reviews on the official site and Trustpilot. We've compiled some below:
One client praised Dermabeam for delivering its promise.
Dermabeam mask did precisely what I hoped to achieve for my inflamed skin. I noticed some changes within one week. The redness and soreness had significantly subsidized. I'd instead use a Dermabeam mask than the harsh products I'd been using. -Lily.
Another one uses it for better product absorption.
I've been using Dermabeam for my night routine with my collagen mask, and I have seen a significant improvement in how my skin looks and feels. I recommend Dermabeam. -Sly.
One returning client swears by Dermabeam.
I had psoriasis, but I am now better after using Dermabeam for a while. I am glad I found something that works for me. -Jael.
Frequently Asked Questions
Q: Where Can I Purchase Dermabeam Products?
A: You can get your Dermabeam products from the official site or online stores like Amazon.
Q: Is Dermabeam Safe?
A: We found that when used per the manufacturer's instructions and timings, Dermabeam doesn't cause any harm to the skin.
Q: Is Dermabeam Legit?
A: We've seen several reviews regarding Dermabeam that are impressive and convincing that the brand is legit and manufacturers legit products.
Q: Does Dermabeam have side effects?
A: If used according to the instructions provided, Dermabeam has no side effects. However, prolonged use of light devices may lead to side effects such as burns and skin irritation.
Q: Do I get a refund policy for Dermabeam?
A: Unfortunately, Dermabeam doesn't offer any refunds for their products.
Q: When Should I see the Results?
A: The manufacturer claims you may start seeing results after a week or so of constant use. However, always remember that results vary from person to person.
Q: How To Use Dermabeam Devices?
A: Each Dermabeam device has its own set of instructions. Most require you to have cleansed your skin and use the device for about ten minutes daily. Kindly check the product manual before using any device. You can also check out the official site for the specific device you want to use.
Dermabeam Review – Conclusion
Dermabeam is a brand built on experience, expertise, and professionalism. Customers are also pleased with the brand's products. However, we know that results vary from person to person, and the products may not work for everyone.
There's also the risk of getting burns and other risks associated with light devices. Therefore, we'd recommend you seek professional advice before investing in Dermabeam products.