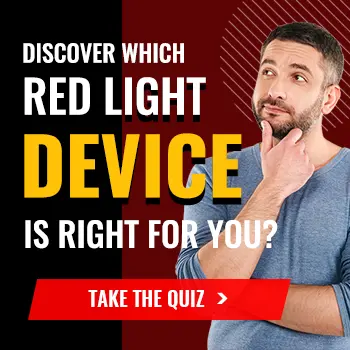 Ever thought of using a sauna and reaping the benefits that come from its usage? The heat that comes from an infrared sauna is similar to the waves that come from the sun. The radiant heat from the sauna helps you break a sweat without necessarily overheating the area around you, thus helping you benefit from the session.
Sun Stream Sauna is an example of an infrared sauna that can be used in the comfort of your home, ensuring you enjoy the health benefits that come with it from a cellular level. However, we must point out that red light therapy often confuses saunas. We talked about red light therapy and how it works in this article.
If you or your loved one has been considering sweating it out in an infrared sauna to reap its benefits, in this article, we shall take an in-depth look at Sun Stream Saunas to understand the benefits that come from using it and the pros and cons.
Overview of Sun Stream Saunas
Sun Stream is an infrared sauna manufactured with the latest heater technology meant to give you numerous health benefits at a cellular level. Besides the health benefits, the saunas are great for helping you relax and giving you the rejuvenation you need to continue your daily activities.
The Sun Stream Saunas come in different sizes to ideally fit in small to large spaces and are priced differently, as you can see from this detailed description of the other models available. If you have limited space, you can opt for Evolve Mini, which can fit in small spaces and comfortably accommodate one person.
Depending on your budget and the available space, you can opt for larger models like the Evolve 20 or Evolve 30, which can hold 2 -3 people. We must point out that regardless of the model you choose, you will still get all the benefits of using the sauna.
You can also check out the review of Saunaspace, as it helps to improve blood circulation, reduce stress, improve skin, and improve overall vitality.
Editor's Rating
Sun Stream Saunas

4.9/5
Quality

4.8/5
User Friendly

4.5/5
Value

4.8/5
Customer Satisfaction
Pros
It has 360-degree heater panels ensuring your whole body gets total exposure to the wavelengths produced inside the sauna
Available in different sizes and prices meeting personal preferences
Low to no EMF levels were detected within the sauna
10+ years warranty
Made from hypoallergenic wood
Non-toxic glue is used
Free accessories are provided with each sauna: back panel, towel, glass holder, aromatherapy unit, sauna hat, and brush
Requires no plumbing
It has low electronic fields compared to other saunas
Cons
The Evolve Mini model sauna can only fit one person at a go
Have internal control units
Expert Opinion on Saunas
According to Dr Brent Bauer,
Despite there not being enough research with regards to infrared saunas there have been reports of people suffering from cardiovascular diseases, pain and arthritis getting some relief from using them.
He adds,
There being lack of enough evidence doesn't necessarily mean the claims of benefits that come from using saunas are not true as there is substantial data to back the claims.
Highlighted Products
Before we get into the unique features of each model, we shall briefly look at some of the standard features present in each Sun Stream Sauna model. You can look at the website for a more detailed description of the saunas.
100% certified by FSC (Canadian Hemlock)
First in the industry with 360-degree heat
It comes with an adjustable infrared intensity
They have a Bluetooth receiver
They have a lifetime warranty
Key Facts and Specifics
| | |
| --- | --- |
| Brand | Sun Stream Infrared Sauna |
| Product | Evolve Mini, Evolve 10, Evolve 20, Evolve 30 |
| Delivery | Available to major centers |
| Benefit | It helps with numerous health benefits at a cellular level by helping reduce pain and detoxifying the body. |
| Price in AUD | $3,895 -$7,595 |
| Financing | Options available |
| Purchase | Official website |
Features that Make the Sun Stream Saunas Unique
360 Degree infrared panels:
Most saunas are marketed as having and providing full-spectrum infrared, which is far from the truth. But with the Sun Stream Sauna, you will be exposed to 360-degree wavelength instead of one-panel exposure as is with most saunas.
The panels in Sun Stream Sauna are placed so that when you get inside it, the infrared panels will surround you. The panels used are called nano-carbon heaters, which we discovered are a more advanced type of heater panels.
Non-allergenic safe glue:
The toxin levels in the sauna are further lowered by using hypoallergenic adhesive, which we discovered is fit for human consumption. With the majority of the best infrared saunas on the market, the use of toxic glue is common.
This toxic glue harms your health as it can get into your lungs once it starts circulating in the air when the sauna begins to heat up. Therefore we can confidently say that the non-allergenic water-based glue found in the Sun Stream sauna is safe for you and will not harm you health-wise where your lungs are concerned.
100% hypoallergenic wood:
When a sauna is in use and is heated and if it is made of materials of low quality or materials that are likely to release toxins into the air, it, therefore, increases the risks of affecting your health.
The exterior and interior of the Sun Stream saunas are made of either Hemlock wood or Basswood, which is 100% hypoallergenic and does not produce any smell or toxins, ensuring you are not exposed or come into contact with any harmful substances.
Extremely low to non-existent EMF levels:
Using nano-carbon heater panels contributes to the low EMF levels in the sauna. These panels are designed to have a low EMF compared to standard carbon heaters.
Additionally, the Sun Stream sauna wiring is of a high standard, where 14 gauge metal is used to shield the wiring system. It also contributes to the low EMF levels making this sauna ideal for individuals with electro-hypersensitivity.
Easy to clean:
Any sessions or time spend inside the sauna inherently means you end up sweating; it's something unavoidable; it is one of the things that should happen inside any sauna.
A sauna that is easy to clean is a plus, as you can get rid of any odors or sweat left behind after sessions. The wooden boards used in the Sun Stream sauna are magnetic, making them easy to attach and detach, allowing for cleaning and wiping down.
Health Benefits of Using Sun Stream Saunas
As we highlighted at the beginning of the article, Sun Stream saunas offer several health benefits. Below are some
Sauna sessions help relieve muscle pain, body aches, and symptoms of arthritis
By sweating it out in the sauna, your body can detoxify
Improves the health of the skin by unclogging pores and helping with the shedding of dead skin
It enables you to relax and reduce stress
Improves blood circulation
Improves heart health and blood pressure
The heat helps with easing colds and flu
Comparison of the Different Models of Sun Stream Saunas
Sun Stream Saunas come in different models. In the table below, we shall look at their price, features, and measurements to understand how they are distinctive from each other.
| Product | Price in AUD | Capacity |
| --- | --- | --- |
| Evolve Mini | $3,895 | One person |
| Evolve 10 | $5,795 | One person |
| Evolve 20 | $6,595 | Two persons |
| Evolve 30 | $7,595 | Three persons |
Side Effects
Even though made with your safety in mind, you might experience some side effects when using a sauna. Overheating due to excessive heat, dehydration, or feeling claustrophobic are the most common side effects. The first two can be avoided by taking enough water, ensuring you are well hydrated, and taking shorter sessions in the sauna to avoid feeling cooped up.
However, due to the low levels of electromagnetic fields (EMF) and electric fields (ELF), Sun Stream saunas are considered the safest brand of saunas. These saunas are made using non-toxic and natural materials, ensuring your safety.
Reviews from Sun Stream Sauna Users
From reviews we went through on this site, it was clear that most of the individuals who used the sauna were happy with it. Many sang its praises, rating it 4.5 stars out of 5 stars.
Below we shall highlight some of them:
One user said,
Communication from the Sun Stream team was prompt, clear and helpful. I had one installed after trying out the Evolve 20 at the health and wellness center. I have been using it regularly for the past few weeks and am happy with everything.
Another user encouraged others not to look any further for a sauna citing the company as fantastic with a professional, courteous, responsive, and helpful team.
He added that the product was excellent, and he had nothing but praise.
From the reviews, we gathered that besides the Sun Stream sauna being excellent and beneficial to the users, most of the clients were impressed and loved the service they received from the company staff. If you want to enjoy the same benefits as the other users, we recommend getting a Sun Stream sauna for your home.
Frequently Asked Questions
What is the highest temperature setting of the Sun Stream sauna?
A: The highest temperature setting of the sauna is 65 degrees.
Can the heat from the Sun Stream sauna be compared to the sun's heat?
A: Yes. The Sun Stream sauna, which provides 360-degree exposure, is said to have similar radiant waves to the sun.
Can I install the Sun Stream sauna by myself?
A: Yes, you can. Installation is fast and easy as the panels slot and interlocks to create a solid and firm connection.
How many times a day can I use the Sun Stream sauna?
A: You can use the Sun Stream sauna two times a day.
What is the recommended duration per session in the sauna?
A: The recommended time is 20 – 45 minutes.
Can I use the Sun Stream sauna daily?
Are Sun Stream saunas safe?
A: Yes, they are safe. Sun Stream saunas have no EMF and are built using non-toxic materials under rigorous Quality Control inspection.
Where can I buy a Sun Stream sauna?
A: You can buy the sauna from the official company website, where you can choose your preferred model according to your budget.
Conclusion
As we conclude, the benefits that come from using a Sun Stream sauna are worth giving it a try. The fact that you can enjoy these benefits in your home is also a plus.
And as evident from the reviews, many users are happy with the sauna and the team of professionals handling the purchase and delivery process. There's nothing wrong with wanting to feel relaxed, rejuvenated, get rid of toxins, and improve overall health; we encourage you to take that step and focus on your physical and emotional wellness by getting a Sun Stream Sauna.
If you have the budget and space to accommodate the Sun Stream sauna, you have nothing to lose but a lot to gain by acquiring it. Also, if you are looking for more devices with similar benefits, we have curated a list of 17 Infrared Heat Lamps that you can check out.