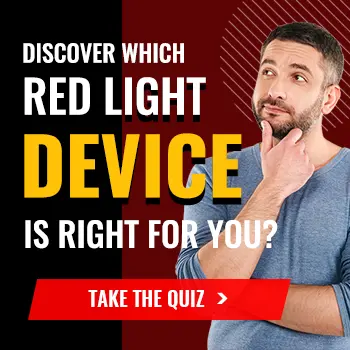 We have seen infrared saunas gain popularity with many individuals due to their numerous benefits. Finding your way here can only mean your curiosity has also been piqued. One thing that sets this infrared sauna from traditional saunas is that, unlike their counterparts, they don't heat the air surrounding them but instead, through panels, emit waves directed to your body.
Sauna Space manufactures saunas and light therapy devices created through the latest infrared technology and ancient know-how. This combination relieves and helps you relax, improving your mental and physical well-being.
We cannot talk about saunas and fail to mention how they play a role in helping you detoxify. Every day we are exposed to toxins that linger in the air and the spaces we spend most of our time in; these toxins are harmful and can impact our health.
As we dive into this article, we shall look at Sauna Space products to understand how they set themselves apart from other saunas and how they will be a valuable addition to your family.
Overview of Sauna Space
The Sauna Space line of devices is created by incorporating the latest and cutting-edge infrared technology with your needs in mind. They aim to give you relief while still maintaining integrity in their craftsmanship with their carefully sourced materials that will not harm your health by ensuring their saunas are safe and effective.
You get various products to select from, settling on one you feel best suits you. Even though different, all of them are effective and get the job done. These handcrafted goods are made using hypoallergenic and safe materials free from harmful toxins.
Sauna Space crafts the devices so that the infrared wavelengths penetrate your tissues, heating your body without producing excessive heat as is with traditional steam saunas. We also discovered that to reap the full benefits of the saunas, you don't need to use them at extremely high temperatures but rather focus on raising the core of your body temperature.
Another thing we should point out is that the creators used EMF shielding and blocking fabric for the saunas and low EMF bulbs for the light therapy devices. It further contributes to your safety by not exposing you to harmful fields.
We did another review on TheraBulb, which is another near-infrared that also offers light therapy.
How Does Rate?
Editor's Rating
Sauna Space

4.9/5
Quality

4.8/5
User Friendly

4.5/5
Value

4.8/5
Customer Satisfaction
Pros
Sauna Space products help provide relief and detoxify the body
The temperature emitted by the products is not excessively hot but comfortable enough for sessions
Sauna Space products are made using natural hypoallergenic materials
Low to zero EMF emission
Help improve immunity and blood circulation in the body
Accessible by wheelchairs
Requires no tools to assemble
Absence of UV and blue light
Ten-year warranty
Sauna Space provides a 100-day free trial period
Cons
Increased demand for products causes a delay in the delivery time
All products can only be bought on the official company website
Benefits experienced vary from one individual to the other
Features of Sauna Space Devices
Sauna Space devices are quickly becoming a favorite ad a preferred option for many people. Below we shall take a look at the features that make them unique.
Instead of LED lights, crafters use incandescent heat lamps that produce near-infrared light, which does not flicker like blue light. LED lights are known to cause more stress to some individuals, which should not happen when using a sauna. Saunas are meant to reduce stress, not elevate it.
The organic cotton enclosure and bamboo mat are non-toxic and are not off-gassing, and the hypoallergenic basswood stool and frame provide a safe environment for sauna sessions. Also, the Faraday guards are made of untreated, not powder-coated stainless steel.
The enclosure is made of 100% organic cotton material, which can be machine washed without tearing and wearing but still maintain its durability. Being able to clean the enclosure also means you don't have to worry about having to deal with mold.
Removing the enclosure for cleaning, moving, or storage is an easy one-person job.
Sauna Space uses materials that block EMF emissions. The grounding floor is made of organic bamboo, which largely contributes to eliminating EMF and a 5G Faraday enclosure.
Your body benefits from exposure to full-spectrum infrared and therapy provided by red light panels. Therefore you don't need to buy one or two different devices but get one SaunaSpace device that offers both.
Setting up Sauna Space saunas requires no tools or skills. They are designed so you can easily take them apart and assemble them effortlessly.
Sauna Space provides a 100-day free trial of their products, giving you enough time to try them out, and if dissatisfied, you can have the product returned at no extra cost.
The craftsmanship is done with so much care and attention to detail, ensuring the products serve you well, hence the 10-year warranty provided by Sauna Space.
Like the Sauna Space light therapy products, we reviewed and curated some of the best-infrared lamps that are also said to relieve pain and reduce inflammation.
Quick Facts & Features
| | |
| --- | --- |
| Brand | SaunaSpace |
| Form | Infrared saunas and light therapy devices |
| Features | Light and heat therapy |
| Benefit | It helps provide relief by reducing pain and inflammation through far and near infrared light therapy. |
| Purchase | Official website |
Health Benefits
Below are some of the health benefits that come with using Sauna Space saunas and light therapy devices:
Improved cardiovascular health and reduces the risk of cardiac arrest and heart disease
Provides pain relief and reduces inflammation
Improves the health of the skin by increasing the production of collagen, minimizing the appearance of wrinkles
Reenergizes and boosts mood
Increases strength, mental and physical endurance
Helps with recovery after intense workouts or strenuous activities
Helps with stress reduction
Side Effects
Sauna Space products are handmade with 100% natural, hypoallergenic, and chemical-free materials with your safety and well-being in mind. When you heat the sauna, these materials don't off-gas, and start using them as with saunas made with plastics and formaldehyde.
When using any of the Sauna Space products, be assured that you will not experience any side effects or be exposed to or come into contact with any harmful substances.
Reviews from Sauna Space Users
Reviews we went through were from the Sauna Space official site, and they were a clear depiction of satisfied and happy customers. Below is a summary of some of the reviews given by the users of the product:
A user known as Barb G, who has the Faraday Infrared Sauna, said,
I feel energized after sessions in my little spa that is similar to a calm retreat when I am inside.
Bella C, another user who owns the Photo Therapy Light, said,
I use this light many different ways and whenever I feel the need for additional warmth on my feet I put it inside my sauna. I love it as I can also use it night because it does not have blue light.
A Luminati Infrared Sauna user said that detoxifying with the near-infrared sauna is the best, and it has no EMF, chemicals, or toxins. He added that the sauna gave him a powerful cleansing at a much deeper level, unlike other infrared saunas.
After reviewing the reviews, we can confirm that the users love and appreciate the Sauna Space products and their benefits. Another thing that stood out from other reviews was the use of safe materials.

Frequently Asked Questions
What are the prices of SaunaSpace products, and where can you buy them?
A: You can only buy Sauna Space products from the company website. Below are some of the prices of the products:
Luminati Infrared Sauna – $2,999.99
Faraday Infrared Sauna – $5,499.99
Photon Infrared Light Therapy – $349.99
Tungsten Infrared Sauna Panel – $999.99
Shower Sauna Conversion Kit – $1,999.99
Sauna Stool – $249.99
Sauna Enclosure Kit – $1,779.99
Photon Desk Arm – $249.99
Photon Soft Case – $279.99
How do you use the sauna?
A: The sauna must be turned on for 10-15 minutes before the beginning of a session. You should be undressed before entering the sauna and hydrated by drinking water beforehand. The recommended distance from the panes is 18-30 inches away.
Each session should be 20 minutes; it can also go up to 60 minutes. While inside the sauna, you should rotate every 2-5 minutes and limit your session to only two daily. Once done with your session, replenish your body by drinking more water.
What makes Sauna Space products unique?
A: The products provide far and near-infrared waves, which means your body is exposed to full-spectrum therapy. Sauna Space also uses hypoallergenic and organic materials.
Where can I install a Sauna Space sauna?
A: You can install the sauna anywhere inside your house where there's room to accommodate it, and it's convenient for you. Some people place it in their home gyms, others in their main bedroom.
Is there a trial period for Sauna Space products?
A: Sauna Space offers a 100-day free trial period. During these days, you get the chance to try out the products, and if you are dissatisfied, you can return them and get a refund.
Are Sauna Space saunas safe?
A: Yes, they are safe. Sauna Space saunas are crafted using safe, hypoallergenic materials with low EMF emissions and are toxin-free.
How long will it take me to assemble the sauna?
A: Assembling the sauna should take around 30 minutes, but once you disassemble and assemble it a few times, you'll get the hang of it and be able to do it in approximately 15 minutes.
What is the recommended distance I should position myself from the ThermaLight bulbs inside the sauna?
A: You can sit 12 – 14 inches away from the bulbs inside your sauna.
What are the reviews saying about the saunas?
A: From the reviews, it is clear that many customers are happy with the Sauna Space products. Many of the users feel that the saunas have changed their lives for the better.
Conclusion
Sauna Space as a brand is confident in its products that they offer to give clients 100 day trial period, which is risk-free. This type of confidence and positive reviews should assure you of the product's effectiveness.
For individuals who don't want to go through the hassle of building a whole sauna in their house or going to the spa, we recommend getting Sauna Space products. If you want to boost your mood and feel relaxed and rejuvenated, you should consider getting one of the products.
Because the products are safe, have no side effects, and are easy to assemble, we recommend Sauna Space products and believe they would be a great addition to your home, giving you the amazing benefits it comes with.
you can also try the Sun Stream Saunas for your wellness routine which detoxifies the body, improves blood circulation, and reduces stress levels.