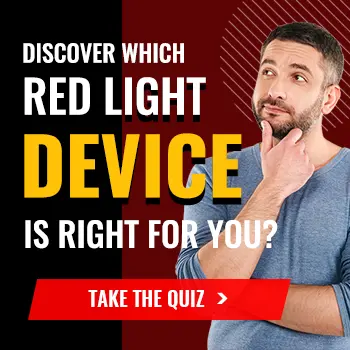 What is ORA LED Light Energy Mask?
ORA LED Mask is a device which fits over your face and delivers laser light therapy in 7 color and wavelength options. It promises to tighten the skin to smooth wrinkles, fine lines, and sagging, repair damage, reduce inflammation, heal acne, and reduce the appearance of scars and blemishes. On the down side, it doesn't cover much of the eye area.
This is a low-priced device, but it also has less in the way of controls than some of the similar brands. The manufacturer does not provide a technical specs on their website, so the power output is unclear.
Editor's Rating
ORA LED Light Energy Mask

3/5
Quality

3.6/5
User Friendly

4/5
Value

3.2/5
Customer Satisfaction
Pros and Cons
Pros
ORA LED Light Energy Mask may smooth wrinkles and lines.
The product could reduce acne and breakouts.
It might eliminate scars and blemishes.
ORA LED Light Energy Mask may rejuvenate and refresh the cells.
This mask could reduce redness and inflammation.
Cons
There's no information on the power output of the device.
Some users reported that it malfunctioned quickly.
There are limited control panel and feature selections.
The mask doesn't cover the complete area around the eyes.
Quick Facts and Specs
| | |
| --- | --- |
| Rating: Safety and Quality | |
| Brand | Beauty Ora |
| Product | ORA LED Light Energy Mask |
| Form | LED Light Therapy Mask |
| Saftey | FDA Cleared |
| Age | Adults |
| Skin Type | All types |
| Benefit | Anti-Aging, Acne, Skin Health |
| Price | $75 |
| Shipping | Free Shipping |
| Return Policy | 30 Day Returns |
| Purchase | Official website |
---
How Does it Work?
The ORA LED Light Energy Mask contains 7 color wavelengths of laser light, each linked to different key benefits. The higher the wavelength, the deeper the laser penetrates the skin, for different results.
The laser sends photons into the mitochondria of the cells, which activates the synthesis of added ATP (adenosine triphosphate), giving power and energy to all of the body's cells.
A review by researchers Annapoorna Sreedhar, Leopoldo Aguilera-Aguirre & Keshav K. Singh published in Cell Health and Disease discussed the role of the mitochondria in the health and functioning of the skin [1].
The red light, at 650-630nm, has fairly deep penetration, and it stimulates the release of added collagen, elastin, and hyaluronic acid. This firms the skin, improves elasticity, hydrates and plumps, and smooth wrinkles and fine lines.
Yellow light at 565-570 nm promotes the regeneration of skin cells, smooths the complexion, enhances texture, and decreases redness and inflammation.
A study by Dursun Turkmen, et al published in Lasers in Medical Science found that yellow light may be effective in healing skin conditions [2]. Blue light at 525-550nm is best for reduction and prevention of acne.
A review by Mara Lúcia Gonçalves Diogo, et al published in Sensors explored the evidence on the effects of blue light therapy in healing acne [3]. For scar repair, purple light at 380-440nm is best, and green light (430-430nm) sooths, calms, and heals the complexion.
The mask also offers clear blue light, which has regeneration benefits, boosts cell health, and promotes an overall healthier complexion. Finally, ORA LED Light Energy Mask has a white light option for firming, anti-aging, and repairing tissue metabolism.
We have reviewed aduro face mask for the decollete, neck, and face, which promotes rejuvenating and glowing skin also smoothes fine lines and wrinkles as well as balances skin tone.
Expert Opinion on ORA LED Light Energy Mask
Dermatologist and micrographic surgeon Dr. Dendy Engelman, explained, "With at-home LED face masks, you might notice your complexion has an inner glow after use. Other results will take longer and depend on the individual." [4].
An article by Pinar Avci, MD, Asheesh Gupta, et al published in Seminars in Cutaneous Medicine and Surgery explored the benefits of laser light therapy in skin health, healing, and rejuvenation [5].

Health Benefits of ORA LED Light Energy Mask
Heals Acne
The best color on this mask for acne is blue light, which decreases inflammation, kills damaging bacteria, and may reduce acne and limit breakouts.
A study by Michael H Gold published in The Journal of Clinical and Aesthetic Dermatology concluded that blue light had some benefits for mild to moderate acne [6].
We covered derma light led reviews which also help in reducing acne and acne breakouts, reducing pigmentation, and tightening and smoothening skin.
Smooths Fine Lines and Wrinkles
Laser light therapy stimulates collagen, elastin, and hyaluronic acid production, tightens the skin, improves elasticity, plumps and hydrates the complexion, and smooths wrinkles and fine lines, similar to Nuface wrinkle reducer reviews. This therapy's ability to enhance these compounds can significantly improve skin health, resulting in a more youthful and radiant appearance.
A controlled trial in Photomedicine in Laser Surgery by Alexander Wunsch and Karsten Matuschka showed the benefits of red and near infrared light in smoothing wrinkles and lines on the complexion [7].
Reduces Scars and Blemishes
Some wavelengths, in particular purple light from 380-440nm offers repair to the skin barrier, for possible reduction in the appearance of scars and blemishes. Laser light also decreases redness and inflammation.
Red light therapy stimulates collagen production in the skin, which helps to improve the appearance of scars and blemishes, covered in the Best Red Light Face Mask. Its protein gives skin structure and elasticity and promotes collagen production. Red light products can help to improve skin texture and reduce the appearance of scars and blemishes.
A systematic review and meta-analysis in Plastic and Reconstructive Surgery by Maisel, Amanda, et al concluded that laser and light therapy may help reduce non-atrophic scars [7].
The Evidence Score
Here is our evaluation, based on scientific research, of the potential effectiveness of ORA LED Light Energy Mask for its claimed benefits.
Smooths Wrinkles and Lines*

3.8/

5

Reduces Acne and Breakouts*

4.0/

5

Promotes Cell Regeneration*

3.4/

5

Heals Redness and Skin Conditions *

3.5/

5

Repairs Scars and Blemishes*

3.2/

5
How to Use?
Prior to using the device, charge it fully and then unplug the charger. Cleanse your face thoroughly with your favorite product and dry it off with a towel. You may apply skin care products before treatment if you wish, and the light may enhance their effects.
There's a power button on the side of the device which you press for 3 seconds to activate it. To switch to other light modes, press the power button once, and then again to get to the next mode, and so on.
To use the device place it over your face for about 15-20 minutes, then remove and shut off the mask. They recommend treatment 3-5 times a week.
Side Effects and Risks
There is research indicating the safely of laser light therapy, and it's lack of significant risk or side effects. This mask includes 7 colors and wavelengths which are safe for the body and skin, and the device is FDA-cleared.
The Beauty Ora Led Light Energy Mask review posts varied on their opinions of the mask, with some finding it very effective and others less so. As we also recommend the red light skincare product called solowave reviews which also doesn't carry side effects and is risk-free.
FAQs
Q: Where Can You Buy It?
A: The ORA LED Mask is for sale on the manufacturer's website, as well as from a number of other retailers. The price on the official site is $75.
Q: What is the Return Policy?
A: The manufacturer is offering a 1 year warranty on ORA LED Light Energy Mask, as well as a 30 day return policy for products in good condition.
If you're not happy with your purchase, contact the company for instructions and send your mask back in its originally packaging within 30 days of the purchase. You should get a full refund.
Q: Does ORA LED Light Energy Mask Work?
A: The mask offers 7 color wavelengths shown to have skin health and anti-aging benefits in some of the research. However, there are no details about the power capacity or number of LEDs, so it's difficult to say for sure.
Q: What Sets It Apart From the Competition?
A: The fact that ORA LED Light Energy Mask offers 7 color options is somewhat unique, as most LED masks do not offer this wide a selection. In addition, the price is way below the average cost for a LED light facial mask.
What is the Customer Feedback?
The Ora Light Energy LED Face Mask reviews offered different opinions about their results and experience with this product. Some got great skin health benefits and mentioned anti-aging, reduction in acne, and a healthy glow.
However, there were also a number of people who said the device was not nearly powerful enough, and some mentioned that it malfunctioned quickly. Here are a selection of comments to give you an impression of the general feedback.
Minimal Changes After 5 Weeks
I bought the ORA LED Light Energy Mask a few weeks ago with very high hopes, but so far after all of the treatments I see only minimal changes to my complexion. Now I know why the price is so low – the quality is not great in my opinion.– Lacey G.
Works Very Well
I'm an older guy and it probably shouldn't bother me, but the wrinkles on my face were making me feel unconfident in my appearance. I bought the Ora Mask and after only 6 weeks of use, my face is smooth and almost wrinkle free! – Jack J.

Jack, 77, with significant wrinkle reduction in 6 weeks use of ORA LED Mask
Cheap, But Broke Fast
I thought I was getting a great bargain for a LED light facial product when I bought the ORA LED Light Energy Mask, but I was really wrong.

After 2 uses, it stopped working completely. You get what you pay for. Yes, there's a one-year warranty, but I have lost confidence in the brand. – Jasmine F.
Conclusion
ORA LED Light Energy Mask is a facial mask which offers 7 color wavelengths of LED light, promising rich skin health benefits like reducing acne, healing scars and blemishes, and smoothing wrinkles and lines. The price is very low for the market, but there is little information about the technical details like power output.
The reviews for ORA LED Light Energy Mask were only moderately good, and there was a mix of positive and negative comments. Some found it worked well to enhance and rejuvenate the skin, while others saw few benefits after weeks of use. Some said it broke quite quickly after starting treatments. We also covered the Light Salon Boost Mask which got positive comments. Many users are satisfied with its results as it fades signs of aging and many more.
ORA LED Light Energy Mask is an FDA cleared device, manufactured safely and risk-free. However if you should experience any unusual symptoms, stop using the mask and see a dermatologist. It's a good idea to get medical approval before starting any new treatment.
We also review Qure LED mask that helps to benefit in anti-aging and prevents acne and inflammation with no side effects and is risk-free.