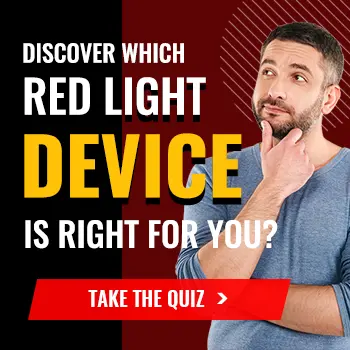 Did you know that other than the use of red light therapy in helping with pain relief, relaxation, and other health benefits, this technology can also be used on different body parts? Red light therapy technology has diversified and is now used to treat hair and skin.
On hair, the non-invasive process works by stimulating hair follicles found on your scalp, thus improving hair growth. The process is safe and can be used by men and women effectively to help with the overall health of the hair.
Regarding skin, red light therapy helps tackle issues like acne, scarring, and wrinkles and reduces the appearance of fine lines. When directed to the skin, the wavelengths trigger a regenerative process that stimulates the production of collagen, improving the appearance of the skin.
In this article, we shall look at Laduora red light therapy devices created to help improve the health of your hair and skin. If you are in the market for devices you can use in the comfort of your home, keep reading to learn more about Laduora devices.
Overview of Laduora
Laduora is a company with red light therapy devices, and topicals made explicitly with your hair and skin care in mind. The self-care company has devices to help your hair get the desired volume and health.
While the facial device helps rejuvenate your skin, helping with acne, wrinkles, and scarring, making your skin glow. Laduora devices are high-tech and easy to use that can be part of your daily hair and facial routine without requiring much effort but still provide you with your desired hair and facial goals.
Below we shall look at the Laduora DUO 4 in 1 hair care device and the Laduora Velve facial wand.
How Does Rate?
Editor's Rating
Laduora

4.9/5
Quality

4.8/5
User Friendly

4.5/5
Value

4.8/5
Customer Satisfaction
Laduora Duo 4 in 1 Scalp and Hair Care Device
The Laduora Duo 4 in 1 Scalp and Hair Care Device is meant to give your scalp and hair the much-needed attention and care, which translates to healthy hair. The device incorporates 4 techniques, hence the 4 in 1 reference, that work together to tackle hair-related issues.
The techniques are Sonic vibration, Electrical Stimulation, Warmth, and Red light therapy. Each Laduora Duo comes with a charger and two pods containing an ultra-moisturizing elixir to make your hair look luxurious and have a healthy scalp.
The device is available in red, black, and peony pink and looks like a brush. It has metallic bristles and a hole to place your preferred pod in. The pods come in three variations: Boost, Balance, and Awaken.
Some bristles on the Laduora device help release the contents inside the pod onto your scalp. Each pod has different beneficial contents; when choosing, you select one suited to your needs. The contents of each pod are:
Using the Laduora Duo 4-in-1 Device
The Duo device needs to be charged before you start using it; once charged, you must remove the plastic protective caps covering the bristles. Place your chosen pod in the hole and switch on the device.
You can use the round button to change the device's settings. The settings are gentle, balanced, and boost, which can be identified by white, green, and blue light, respectively. Changes in settings affect the vibration frequencies and how fast you go through a single pod.
Due to the Laduora Duo Device design that is like a brush, you only need to select your preferred setting and run the device through your hair. You can spend more time on areas and sections of concern.
The recommended time for each session is five minutes, and the Duo Device's setting automatically turns it off after this time-lapse. You can have longer 30-minute sessions spread out throughout the day broken down into five minutes.
Laduora Velve Pro Facial Wand
The Laduora Velve Wand is a skincare device with four functions: heat and red light therapy, micro current, and sonic vibration. Combining these four functions helps with collagen production, skin rejuvenation, and other numerous benefits.
The four functions play different roles that we will individually look at below:
Sonic Vibration – this function emulates effects similar to massaging, which relaxes the facial muscles and helps revive the skin.
Heat Therapy – this helps improve the skin's ability to allow products to penetrate and be absorbed much deeper.
Micro-current – the wand emits a micro-current of low-level intensity meant to emulate electrical currents naturally produced by the body. These currents help create and produce collagen while also creating elastin in the skin.
Red light Therapy – similar to the micro-current function, this one also helps stimulate collagen production, contributing to plumper and rejuvenated skin.
The Facial Wand has a charger to charge the device before use, as it cannot be used if not fully charged. Before you use the Laduora Wand on your face, let the heating function heat up for a while.
The small swivel head on the Laduora wand makes it ideal for reaching specific places like the eye area or the neck, which is not usually covered by some LED face masks when placed on the face.
If you opt for a LED mask to help with your skin issues, specifically targeting the face area, you can look at this Qure LED review we did to help you decide if it could be an ideal option.
We discovered that you can use the wand on dry skin or after skincare application, but it is preferred for wet skin as it allows the device to glide more smoothly and better. After every use, you should sanitize your Laduora Wand.
We also reviewed other red light facial devices and curated some of the best in this article.
Reviews from Laduora Devices Users
We reviewed reviews from the Laduora website, and the users were happy with the hair and facial device. If you want to try out any of the devices or any other Laduora products, some of the reviews we sampled below might help you decide.
Below are some of the comments from the customers
A customer known as Tony S used the Laduora Duo Scalp and Hair device and said,
I used the machine on a little bald patch that I noticed on my head. I was skeptical and wasn't expecting much, but after a few weeks, hair started to regrow.
An anonymous customer said that they had been using the Laduora Facial wand for a few weeks and had noticed a difference in the tone and texture of the skin. This customer added that they use the device daily and find it convenient when traveling as it stays charged for an extended period.
A customer known as Kerry I said that after using the Laduora Duo Scalp and Hair care device for a few weeks did not notice any significant change in her hair but stated that using the device on her head felt great and was hoping to see a difference in her hair.
Laura G recommended the Laduora Duo for postpartum shedding. She said this about her experience with the device,
At the 3-month mark, I always experience horrible postpartum shedding and after three kids, I can and know about all about this type of hair shedding. This device worked on the bald spots on my head. This device is worth the price.
Suppose you are looking for innovative hair and skin devices that can seamlessly be assimilated into your daily routine. In that case, we recommend checking out Laduora devices which will give the much-needed pampering at affordable rates and less time-consuming sessions.
FAQS about Laduora
Q: What is the location of the Laduora company?
A: The company is located in Los Angeles, California.
Q: Does Laduora offer free shipping?
A: Free shipping is only offered on orders made within the US and does not require a minimum order. Charges applied on international shipping can be verified on the company website.
Q: Is delivery offered worldwide?
A: Laduora provides delivery worldwide, so you can place your orders and be assured of delivery of products no matter where you are on the globe.
Q: Can I track any orders I place?
A: Yes, you can. You will get a notification in your email after your order has been shipped. By clicking on the link provided in the notification, you will be able to track your order.
Final Thoughts
The impressive Laduora 4 in 1 hair device not only helps with promoting hair growth but also helps with stress relief and relaxation that comes from the sonic vibration of the device. Additionally, you can enjoy all this in the comfort of your home.
On the other hand, the Laduora Velve Facial Pro Facial wand helps improve and rejuvenate your skin at a much lower cost when compared to other micro-current devices. Besides being an affordable alternative, the device still helps maintain a healthy skin barrier even after the sessions.
We recommend you get both devices as they are versatile and will be a game changer to your beauty regimen. Your hair will grow stronger while still being healthy, and your face will benefit from red light therapy, leaving your skin glowing. Both are non-invasive, risk-free, and would be a great way of including technology in your hair and skincare.