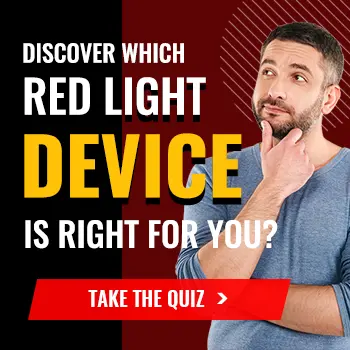 What is CurrentBody Skin LED Light Therapy Mask?
The CurrentBody Skin LED Light Therapy Mask is a red and infrared light therapy device which promises enriching benefits for the skin, like smoothing wrinkles and lines, decreasing acne breakouts, and promoting radiance and rejuvenation. We highlighted this device in our article on red light therapy mask.
There is also an option to purchase the mask with a neck device as well, for benefits to that area of the body. This is a safe, FDA cleared device which should offer skin health benefits. The company doesn't state the number of LEDs in the mask.
Editor's Rating
CurrentBody Skin LED Light Therapy Mask

4/5
Quality

4.5/5
User Friendly

4.2/5
Value

4.4/5
Customer Satisfaction
Pros and Cons
Pros
CurrentBody Skin LED Light Therapy Mask could reduce hyperpigmentation.
This mask may decrease acne breakouts.
CurrentBody Skin Mask might smooth wrinkles and fine lines.
This product could enhance skin tone and texture.
It may rejuvenate the complexion and promote radiance.
Cons
CurrentBody Skin Mask only offers 2 color wavelengths, red and infrared.
There are less expensive masks of similar quality.
The results may vary for different individuals.
Quick Facts & Features
| | |
| --- | --- |
| Rating: Safety and Quality | |
| Brand | CurrentBody Skin |
| Product | CurrentBody Skin LED Light Therapy Mask |
| Form | LED Face Mask |
| Saftey | FDA Cleared, CE Certified |
| Age | Adults |
| Skin Type | All types |
| Benefit | Acne, hyperpigmentation, anti-aging |
| Price | $380-$619 |
| Shipping | Paid Shipping Options |
| Return Policy | 60-Day Money Back Guarantee |
| Purchase | Official website |
How Does It Work?
The CurrentBody Skin LED Light Therapy Mask offers both red and infrared light therapy. The lasers send photons into the cell mitochondria, which boosts levels of adenosine triphosphate (ATP).
An article byRoisin Stout and Mark Birch-Machin published in Biology explored the role the mitochondria of the cells play in aging [1].
As we explained in our review of Derma Light LED Review, this powers all of the cells in the body and could offer enriching health and skin benefits.
Red light penetrates closer to the surface, and is ideal for boosting levels of collagen, elastin, and hyaluronic acid as indicated in a study in the Journal of the American Academy of Dermatology [2].
The collagen and elastin may tighten the skin, improve elasticity, and smooth wrinkles and lines. The hyaluronic acid boosts hydration, pumping the skin to further reduce signs of aging.
Infrared light is at a higher wavelength, and it delves more deeply for healing benefits, reducing inflammation, and killing harmful bacteria. It helps cleanse the pores and could reduce and prevent acne breakouts.
A 6-treatment study by Anna Szymańska, Elzbieta Budzisz, and Anna Erkiert-Polguj published in Clinical, Cosmetic, and Investigational Dermatology found that infrared light was effective and safe at healing acne [3].
We covered biomax review as it is risk-free without harmful side effects that benefit great health while reducing pain and inflammation, improves mood, and repairs muscle damage as well as enhances brain health.
Expert Opinion
According to board-certified dermatologist Dr. Dendy Engelman:
Red light therapy (RLT) involves exposing the skin to safe wavelengths of light in order to address a number of skin concerns, including signs of aging, stretch marks, scars, hyperpigmentation, and acne.

Low wavelength red light produces a biochemical effect in cells to make more energy, which in turn helps cells work more efficiently to rejuvenate and repair damage. [4]
A review in Lasers and Medical Science by Elisabetta Sorbellini, Mariangela Rucco & Fabio Rinaldi discussed the current knowledge on the benefits of red light therapy in healing dermatological conditions [5].
Health Benefits of CurrentBody Skin Mask
Reduces Acne
Red and especially infrared light penetrate the skin and kill the harmful bacteria that could cause acne. They also reduce inflammation and swelling, and repair damage to the complexion. This technology could both heal acne and prevent future breakouts.
A review by Susan Pei, et al published in the Indian Dermatology Online Journal explored the use of light therapy in the treatment and healing of acne [6].
Red light therapy effectively reduces acne and prevents breakouts by eliminating harmful bacteria, reducing inflammation, and alleviating redness, as documented in Celluma LED Light Therapy Reviews.
Decreases Wrinkles and Lines
Led light therapy increases the production of collagen and elastin in the skin, replacing levels that drop with age. This could tighten the complexion, improve elasticity, and smooth fine lines and wrinkles.
Research conducted by Alexander Wunsch and Karsten Matuschka published in Photomedicine and Laser Surgery revealed the benefits of red and infrared LEDs combined in lessening wrinkles and fine lines on the complexion [7]. As we documented in our Omnilux reviews, it also carries the same benefits, like wrinkles, fine lines, acne, and skin blemishes.
Heals Skin Conditions and Diseases
LED light therapy repairs damage to the skin barrier, reduces inflammation and redness, and may have an impact on healing both wounds and skin conditions similar to those covered in higher dose reviews. It also helps maintain skin health and prevents aging.
A pilot study by Daniel Barolet, MD, FRCPC published in The Journal of Clinical and Aesthetic Dermatology found that light therapy may reduce skin melasma [8].
How to Use?
The basic instructions for the CurrentBody Skin LED Light Therapy Mask are as follows but do read through the user's manual carefully for the details.
Charge the device using the USB cable provided. Begin by conducting a sensitivity test, following the steps in the manual. Cleanse your skin carefully and dry it well. Place the mask over your face and adjust it using the head strap.
We also reviewed tendlite red light therapy device for more benefits in healthcare like the product helps in reducing joint and muscle pain, decreases swelling, and speeds up recovery after exercise.
Side Effects and Risks
Research shows that red and infrared LED laser therapy is a safe technology with no real risks and few associated side effects if you use it as directed. CurrentBody Skin Mask is FDA cleared and the manufacturing follows strict safety standards.
The Evidence Score
Here is our evaluation, based on scientific research, of the potential effectiveness of CurrentBody Skin LED Light Therapy Mask for its claimed benefits.
Reduces Hyperpigmentation*

4.4/

5

Heals Acne and Prevents Breakouts*

4.9/

5

Smooths Wrinkles and Fine Lines*

4.1/

5

Enhances Skin Tone and Texture*

4.3/

5

Promotes a Radiant Complexion *

4.8/

5
FAQs
Q: Where Can You Buy It?
A: The best place to buy CurrentBody LED Light Therapy Mask is on the official website, but you can also get it from Amazon and a couple of other online retailers.
It's available as the LED mask, the LED mask plus a face and neck kit, or as a special kit with the face mask and skin care products for enhancement. The prices are as follows:
LED Mask – $380
Face and Neck Kit – $619
Special LED Kit – $424
Q: What is the Return Policy?
A: The manufacturer is offering a 60-day money back guarantee on their CurrentBody Skin Mask. If you're not happy with the product, contact them and send the item back within 60 days of the purchase for a refund. The device also has a 2 year warranty.
Q: Does It Work?
A: The compx`any doesn't state how many LEDs are in this mask, but there is research supporting the benefits of red and infrared light therapy for anti-aging and other skin concerns.
The CurrentBody Skin LED Light Therapy Mask review posts varied, so it appears to work well for some and less so for others.
Q: What Sets It Apart From the Competition?
A: The CurrentBody Skin Mask doesn't stand out too much from other facial masks, as there are other brands with more color options/wavelengths. However the addition of the neck device, although costly, is unique for the market.
What is the Customer Feedback?
The CurrentBody Skin LED Light Therapy Mask review feedback from customers was moderately good, but there was some individual variation in results.
There were users who described effective anti-aging and skin rejuvenation, while others were less happy with the mask. Here are a selection of comments to give you an idea of the feedback.
Not Bad, Waiting For Stronger Results
I bought the Special LED Kit a couple of months ago, and I do like both the mask and the skincare products. I see a big difference in the wrinkles around my eyes, but still I was hoping for more. I guess I'll have to be patient and keep using it! – Cassie G.
CurrentBody Skin is Making Me Look Young Again!
Love this mask! After 6 weeks of use I can honestly say that it has taken at least 10 years off my face. My wrinkles and fine lines are hardly even noticeable anymore. See my amazing before and after shots! – Abigail J.
Pretty Good, a Little Expensive
I bought the face and neck LED masks from CurrentBody Skin, and the set was kind of costly. I hoped for quicker results on my breakouts but I can see some difference after about 4 weeks of use. – David F.
Quick Comparison Table
| Name | CurrentBody Skin Mask | Derma Mask | Ember Wellness Rejuvenating Light Therapy Mask | ORA LED Light Energy Mask |
| --- | --- | --- | --- | --- |
| Rating | 4.7/5 | 4.5/5 | 3.5/5 | 3.4/5 |
| Price | $380 | $249.95 | $395 | $75 |
| LEDs | Not stated. There are 2 wavelengths – red and infrared | 288 | 264 | 7 wavelengths |
| Benefits | Anti-aging, acne, rejuvenation, hyperpigmentation | Wrinkles and lines, inflammation | Wrinkles and lines, rejuvenation | Wrinkles and lines, acne, scars, cell regeneration |
| Treatment Time | 10 minutes | 10 minutes | 10 minutes | 15.20 minutes |
| Safety | FDA Cleared, CE Certified | FDA Cleared | FDA Cleared | FDA Cleared |
Conclusion
CurrentBody Skin LED Light Therapy Mask is a red and infrared mask for the face, with an optional neck device. It promises skin health benefits like tightening the complexion and smoothing wrinkles and lines, healing and preventing acne, rejuvenating, and boosting radiance as same covered in the Trophy skin rejuvalitemd.
The reviews for the CurrentBody Skin Mask offered a mix of opinions about the device. There were a number of customers who said it gave them great benefits and was worth it. Others said the results were less pronounced, and they found it expensive,
The CurrentBody Skin LED Light Therapy Mask is an FDA cleared device which is safely manufactured and should have no harmful side effects or risks. It's a good idea to get medical approval from a dermatologist before beginning a few facial treatment.
If you want to learn about a range of other types of LED light devices, read through our article on the red light therapy hand held on the market today and see how we rated each.