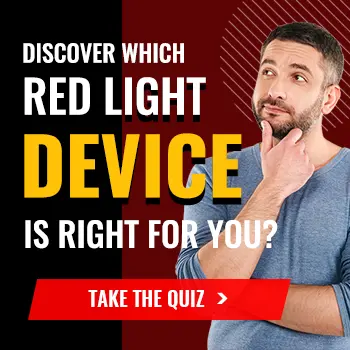 More and more individuals are embracing light therapy daily in their treatment plans. Some use it as the ultimate treatment option, while others use it as a supplementary option after the primary treatment.
Therefore, we've seen an outburst of the light therapy community in our tech-engineered world. Bright Amos is one of the brands that has built an incredible community of individuals pursuing holistic wellness solutions using light therapy.
Overview
Bright Amos has made waves in the beauty and wellness industry with their latest technology devices that promise you heaven and earth. The brand also claims to have something for everyone. But do they deliver their promise? Is the brand genuine or full of hype and empty talk?
Bright Amos is an American beauty and wellness brand that uses high-end light therapy technology to deliver their mission of enhancing the mind, body, and soul. Their devices offer skin, beauty, hair, and pain recovery treatments. The devices are dermatologist-recommended, FDA-cleared, and safe for at-home use.
Bright Amos prides itself in their advanced technology backed by science that produces powerful, effective products.
How Does It Rate?
Editor's Rating
Bright Amos
4.9/5
Effectiveness
4.8/5
Return Policy

4.5/5
Value for Cost
4.8/5
Safety
Pros
Bright Amos devices are safe, pain-free, and offer non-invasive treatment.
It uses professional technology.
Bright Amos devices are medically certified and FDA-cleared.
It treats the body and face and is ideal for all skin types.
It is time-saving. Some treatments can last up to 30 minutes.
The devices are portable and flexible.
Bright Amos devices give you the desired medical spa treatment at a fraction of the price.
Cons
Long-term use of light therapy devices isn't recommended, especially for non-supervised use.
Quick Facts & Features
Brand Highlights
Bright Amos is a brand committed to providing at-home light therapy devices.
Bright Amos is an American brand based in New York City.
Their devices offer several solutions, including beauty, recovery, and relaxation.
Their devices use medical grade light, dermatologist tested, and FDA cleared.
Bright Amos offers a three to five-year warranty on all the devices bought directly from the official site or store.
Bright Amos uses non-invasive and pain-free technology.
Key Features
LED lights
Infrared LEDs
Run-Time
Electrical input and output.
Purchase
Official website
What Are Bright Amos Devices?
Bright Amos are LED light therapy devices that emit various wavelengths of light that penetrate deeper layers of the skin to activate cellular action, which is ideal for promoting healthy skin. The devices utilize multiple lights and modes, such as blue, red, and yellow, to deliver personalized results according to individual needs.
Luckily, the devices come with a three to five-year warranty and a great money-back guarantee should you feel dissatisfied with your purchase.
How Does Bright Amos Work?
Bright Amos devices emit various types of light to treat several conditions. The devices use LED light therapy treatment, a painless and non-invasive treatment for the skin. LED light therapy uses different wavelengths or even a combination of them to achieve different results according to the light depth.
Experts have found blue light effective in acne treatment with 1mm penetration and low intensity. Blue light also kills bacteria and clears the skin clearing. It also activates cells, prompting quick recovery and minimizing injury.
Blue light devices can also help your post-skin treatment because it's associated with quick recovery.
Photodynamic therapy can be really helpful for treating people with a lot of sun damage or pre-cancers. Besides reducing the chances of developing skin cancer, it improves the appearance of the skin,
explains Dermatologist Paul X. Benedetto, MD,
Red light therapy mode uses low-wavelength light to reach your skin's layers and is essential in stimulating collagen production. Hence promoting healthy skin and diminishing signs of aging such as wrinkles and fine lines.
In a Forbes Health article, Dr. Kelly's opinion concerning red light therapy says,
It has been used to address signs of aging and skin damage, such as fine lines, wrinkles, and age spots by stimulating collagen production,
The purple light mode in Bright Amos devices can manipulate wavelengths for multiple treatments. Other modes in the devices include yellow light, which rejuvenates the skin and promotes blood circulation to cells. Different light modes are green, white, and cyan color, all of which support various treatments and have a calming effect on the body.
These optimized wavelengths cater to specific individual needs, be it pain treatment, beauty enhancement, or relief.

What Are Bright Amos Products?
This powerful, professional dermatologist and medical-grade light therapy device is designed to promote healthy-looking skin by treating acne, acne scars, pigmentation, and dull and easily irritated skin.
Omega Bright emits blue light (423nm), green light (532nm), yellow light (583nm), and red light (640nm). The different light intensities enable the device to function to its maximum capacity, penetrating deep underneath the skin to sebaceous glands to deal with stubborn skin conditions.
Features and specs: 287 LEDS, 90 Infrared LEDS, 45 min run-time, 15-30 min treatments
Price: USD 249.00
---
This flexible, portable belt utilizes 660nm to 850nm near-infrared red light technology to help you combat pain and aid in weight loss. The strap can be worn on your back, neck, knee, or arms. The belt provides holistic healing and nourishes your skin in the long run.
Features and specs: 3 chips in one LED, has Optical convex, uses three modes that combine red and near-infrared light
Price: USD 225.00
---
This high-end tech LED phototherapy mask is designed to enhance your looks by treating wrinkles, fine lines, and any other signs of aging. It also elevates the skin by combating pigmentation and acne. It also gets rid of tired skin, giving you a youthful glow.
Features and specs: Uses 240 LEDs, dimensions of 31cm (w) x 19.7cm (h), power output of 5V DC/3000 mAh
Price: USD 360.00
---
How To Use Bright Amos Products?
Most Bright Amos' products are portable or electric devices designed for at-home or salon use. Each device is different and has its own set of instructions. We recommend you check out the official site for accurate instructions regarding the product of your choice.
Bright Amos Benefits
Bright Amos devices utilize light therapy technology to offer several holistic benefits to the skin, body, and overall well-being, including:
Healing the body's tissues, joints, deep wounds, and muscle aches. Hence promoting quick recovery and reducing chances of injury.
Lowering inflammation minimizes stiffness and swelling.
It balances hormones and promotes moods. Therefore, it supports mental health and wellness.
It drains toxins, burns fat cells, and lowers calories. Thus, it supports healthy weight loss.
It boosts the production of melatonin, collagen, and adenosine triphosphate (ATP).
It supports healthy skin with reduced blemishes.
Bright Amos Reviews By Customers
According to our research, Bright Amos has received many customer reviews on the official site. We've compiled a few to give you first-hand insights regarding the brand and its product efficiency.
One of the top reviews was from a lady who had pain.
I bought Bright Amos Omega LED device for about two weeks to see if it could help me recover and heal from my constant pains. I used the device for about 15-20 minutes daily. I am so happy to report that the pains are no more, but I have also seen a tremendous improvement in my skin. I now have a clearer skin, which makes me more confident in the device. – Emma.
Another review came from a customer who bought a device for anti-aging effects.
I bought Bright Amos photon anti-aging device because a friend recommended it for its anti-aging effects on the skin. It's been a few days of using it, and I can already see improvement in my skin. My skin looks softer and has diminished most of my open pores. I plan to keep using it. I recommend it to others. – Ella.
Another one praised the Bright Amos device for its simplicity.
The Bright Amos devices are easy to use and don't take time to set up. The buttons are effective for setting minutes and other relevant settings. I love everything about their devices. Great for at-home use. I'll be getting more. – Tim.
Based on the customer reviews, we're compelled that Bright Amos devices are simple yet effective for home use and work perfectly.
Frequently Asked Questions
Q: Where Can I Purchase Bright Amos Products?
Q: Are Bright Amos Products Safe?
A: Our research reveals that the manufacturer uses medical-grade Light therapy devices, which are also FDA-cleared. The manufacturer also claims that their products are dermatologist-tested for safety and can be used without professional supervision at home.
Q: Is Bright Amos Legit?
A: Bright Amos has positive ratings and reviews from customers. However, we found no reviews from customers from other sites. Hence, we can't back up the brand's legitimacy claims.
Q: Does Bright Amos products have side effects?
A: So far, no side effects associated with using Bright Amos light therapy products have been reported. However, one must take necessary precautions and do their due diligence before investing in any light therapy product.
Q: Do I get a refund policy for Bright Amos?
A: Bright Amos has a refund and return policy for each purchase. For more information on each policy, kindly check out the official site.
Q: When Should I see the Results?
A: Results differ from person to person. Depending on how your body and skin react to the light therapy, you may start noticing results as soon as after a week of use.
Q: How Often Should I Use Bright Amos Devices?
A: Different devices have different timing. You have to crosscheck with the instruction manual for specific instructions on when to use your device.
Bright Amos Review – Conclusion
Bright Amos has been highly recommended by many customers interacting with the devices. Most of them claim that they've seen improvements in their various conditions, from skin issues to muscle pains. They also mentioned that they get the same effect as going for spa or saloon treatments. The brand has made home treatments fancier and safer with portable and flexible devices.
As per the reviews and ratings, Bright Amos is worth a try.
However, we'd advise starting with their mini products to see if your body and skin will respond to the treatment. Then, you can move to other products requiring you to invest more money.
You can also check out the USUIE Review, their products also offer similar benefits from effectively working on pain, and muscle stiffness and improving skin texture.