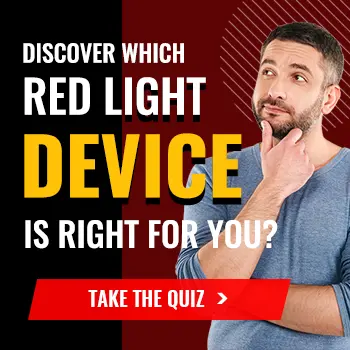 Have you been struggling with your skincare and self-care journey, wondering which is the best brand or which is the best product to use? With the surge of social media marketing, you can get mixed up in all the emerging beauty products. Study shows that one can use products that may harm you if not careful. That's why we're here to help you not fall prey to fake brands.
Vanity Planet is a beauty tech company that has risen with the social media wave. But is this brand worth it? Can you trust their products to deliver nothing but the best? We delve deep into it, bringing you a detailed review of the brand, its rating, uses, benefits, and more.
Overview
So, what is Vanity Planet, and what does it offer? This brand promises to help you unleash your most beautiful self through self-care, skincare, and using beauty tech devices to elevate your experience.
This review will feature what the brand offers, the product's benefits, and even side effects.
We will also take you through customer reviews and online ratings to give you more insights into the brand's reality and effectiveness.

How Does it Rate?
Editor's Rating
Vanity Planet

4.5/5
Effectiveness

4.5/5
Return Policy

4.3/5
Value

4.2/5
Safety
Pros
Vanity Planet products are designed and safe for all skin types.
Their devices save time and money that would have been used on expensive treatments.
Vanity Planet gives you professional spa-like treatment in the comfort of your home.
The Beauty tech devices are sold at competitive, affordable prices compared to other brands.
All products come with a 30-day refund and guarantee policy.
All Vanity Planet devices have a 1-year warranty.
Their devices use FDA-cleared light therapy.
Cons
Some of Vanity Planet's devices may be too sophisticated for home use.
Their prices are expensive for the average customer.
The prolonged use of Vanity Planet light devices may cause burns on the skin.
Brand Highlights
ONWRD group owns Vanity Planet.
Vanity Planet is a Southern California-based beauty-tech brand.
It has a wide range of skincare, self-care, and wellness products.
It offers a 30-day return policy and a year-long warranty for all its products and devices.
Key Features
Ultrasonic oscillation technology.
Electrical muscle stimulation (EMS)
US power outlets and voltage converter.
Water tank for steaming water.
Deep skin penetration
LED lights
About Vanity Planet
Vanity Planet is a luxurious wellness brand that provides high-end skin and self-care products to give customers a spa-grade treatment in the comfort of their homes.
Vanity Planet is an American, Southern California-based beauty-tech company that boasts of providing sophisticated and luxurious skin and self-care products at competitive market prices compared to other brands.
The ONWRD group runs Vanity Planet, and Toni Battaglia is the co-founder and Managing Director of the brand.
Their products are inspired by new-age technology and innovation, a key component for modern skin and self-care products.
Skincare is essential because it helps keep your skin healthy and good-looking. It also helps reinforce the skin's protective functions, which are vital in ensuring you're safe from infections and skin diseases. Vanity Planet has made your skincare routine simple with its beauty technology products, making the skincare process easier, faster, and more effective. Vanity Planet beauty technology also ensures that skincare products are absorbed quickly and more effectively into the skin.
Vanity Planet Products And How They Work
Vanity Planet products are listed under various categories of skin and self-care, ranging from
Steamers, facial brushes, beauty accessories, skincare, VP curated and replacement products.
Let's dive into some of their top-rated bestselling products:
This device detoxifies and cleanses the face using nano-sized water molecules. The water comes out as steam, hydrating the skin and cleaning it simultaneously.
Aesthetician Diliberto says, "Face steaming helps provide skin cells with water,"
Aira Ionic Facial Steamer also unclogs pores, leading to minimal breakouts, and smoothens the skin's complexion.
Aesthetician Stephanie Diliberto explains the benefits of steaming in a Cleveland Clinic article, saying, "Steam can help soften the skin and loosen oil and buildup in your pores," He goes on to state, "Steam your face before removing blackheads to make the plugs easier to release."
Key Features:: 85ml water tank, uses ion generator and 120V US outlets.
How To Use:: Wash your face, fill the gadget with distilled water, switch it on, and wait two minutes before using. The device will switch off automatically after 15 minutes of use.
Price: $69
---
This microdermabrasion system wand utilizes medical-grade and diamond-encrusted technology to exfoliate the skin, eliminate dead skin and impurities, and unclog pores. It also boosts collagen production and promotes blood circulation, revealing healthy skin. Exfora also minimizes wrinkles and fine lines, giving you youthful-looking skin.
A study on several women reveals that microdermabrasion is one of the non-invasive ways to combat signs of aging and stubborn hyperpigmentation.
The device is friendly to all skin types and has customizable suction strength tuned to your comfort level to give you that gentle and desired spa-like treatment.
Key Features: Charging Base, Different Heads, Upkeep Brush, Filters and Rubber Gaskets.
How To Use: Wash your face and start with the first suction level, then move it gently across your face as you increase it according to your preference.
Price: $119
---
This sleek device lift moisturizes and firms the skin by utilizing a combination of high frequency, ultrasonic oscillation technology, and electrical muscle stimulation (EMS) to penetrate the skin by 3-5mm. The high ultrasonic frequency extracts blackheads and impurities that cause acne and skin inflammation. Recent research supports that EMS effectively promotes skin healing and minimizes signs of aging and product absorption.
The EMS lifts and tightens the skin and facial contours, revealing a youthful glow. The device also has an additional function of moisturizing the skin with the anion flow function, which helps the skin stay hydrated and makes absorption of skin care products fast and effective.
Key Features: Has an anion flow function, penetrates 3-5mm into the skin, uses EMS micro-current and 30,000 vibrations per second.
How To Use: Different Vanity Planet products have different sets of instructions for use. Therefore, check your product manual or the official site for your ideal product instructions before use. If you're using an electric device, it's always important to check if the power inputs and outputs match with that of your country before use.
---
This red light facial brush device cleanses the skin and boosts collagen production. It's ideal for acne-prone individuals and relieves dry skin. It also removes fine lines, wrinkles, sunburns and smoothens the skin.
It utilizes the power of red light therapy and gives you a spa-like treatment at home. It also has three customizable modes: sonic-powered antibacterial silicone brush bristles.
Key Features: LED lights, three customizable sonic brush modes, and antibacterial silicone.
How To Use: Apply your desired cleansing cream on the brush, select your cleansing mode, and use it circularly.
Price: $99
---
This anti-ageing LED Red light device eliminates crow's feet and other signs of ageing, such as wrinkles and fine lines. It also helps freshen up your eyes and relieves eye fatigue.
Alya anti-aging red LED eyeglasses have four different LEDs. These lights have different wavelengths. They utilize the power of 880nm infrared, 660nm Deep Red, 630nm Red, and 605nm Amber lights.
Key Features: LED and red light, auto timer, auto shut off after treatment, and hands-free technology.
How To Use: Wear comfortably on your eyes, switch on the device, and enjoy your eye treatment.
Price: $69
---
Benefits of Vanity Planet
Vanity Planet products offer a variety of skin and wellness benefits, as mentioned below:
The Vanity Planet steamers and exfoliating devices help remove dead skin cells and eliminate blackheads.
They also reduce visible signs of aging and give you a youthful glow.
The devices leave your skin hydrated and improve product absorption.
The Vanity Planet Microdermabrasion Wand boosts blood flow to the skin and stimulates collagen production.
It also minimizes hyperpigmentation and evens the skin tones.
The devices also improve skin texture and lift the skin.
Side Effects of Vanity Planet
We have done our research and found if you use Vanity Planet's products according to the manufacturer's instructions, you have nothing to worry about. Always read the manual before use to avoid accidents and the risk of side effects.
If you have any other concerns or skin issues, kindly consult your dermatologist before using any product that may expose your skin to potential harm or discomfort. If you experience discomfort or pain when using Vanity Planet products, we recommend you stop immediately and seek professional advice.
Review By Customers
We found Vanity Planet has positive and negative reviews from customers. Some were completely sold out, while others were dissatisfied with their purchase or the brand. We have shared some unfiltered feedback for you to have an actual brand experience. Have a look:
I bought the Vanity Planet steamer after seeing it for some time around the internet. I was pleasantly surprised that it delivered the promise. I am so in love with my steamer, it gives me the perfect spa experience at home. Rue
I love my ultrasonic exfoliant. I was so socked at how dirty my face was and the extracts that you get from it. I nw look and feel way better. I recommend Vanity to anyone who want to amplifie their skin care routine. Sarah
The brand has great customer service. However, the same can't be said about their products. The quality is poor, and the devices get spoilt even before the warranty expires. I haven't been able to exchange my spin brush and don't think I will due to quality concerns. Phil.
Vanity's products are not as gentle as they claim to be. I had a breakout once I started using the gadgets. My skin became extra sensitive and sore. Won't be using anything from this brand.
Despite the great customer reviews and ratings on the official site, the brand needs better ratings on sites like Trust Pilot. Most customers were dissatisfied with their purchases and gave the brand a rating of 3.3/5, which left us with a bitter taste. Therefore, We can't vouch for the brand or its products.
Frequently Asked Questions
Does Vanity Planet Have Discounts And Offers?
Is Vanity Planet a good brand?
A: According to customer feedback, online reviews, and ratings, Vanity Planet seems to be a good brand, considering its product's price point.
Where Can I Buy Vanity Planet Gadgets?
A: On their official site, you can find all Vanity Planet products under one roof.
Are Vanity Planet Products Safe?
A: The manufacturer claims that all their products and devices are safe. However, we'd like you to do your due diligence before trusting any brand's word of mouth.
Do Vanity Planet Gadgets Have A Return Policy?
A: Yes, all Vanity Planet products have a 30-day return policy.
Do Their Products Work?
A: Gauging from customer feedback and online reviews, Vanity Products works just fine. However, always remember that results vary from individual to individual. Therefore, something other than what may work for someone may work for you—getting a professional's opinion before investing in skin care or self-care products.
Conclusion
Self-care and skin care are vital aspects of our lives that uplift our moods and looks. The industry is flooded with overhyped and overpriced products, which may need to be more effective. Therefore, one has to be very careful not to fall prey to marketing gimmicks.
Beauty tech is an emerging market that has gained much attention, but you should be careful about which product and brand to settle on.
According to our research, customer reviews, and ratings, we found Vanity Planet to be an over-hyped brand. Most customers have complained that they have found the products to be useless and trigger skin issues. Therefore, we don't think you should trust Vanity Planet fully without carrying out due diligence. You can also check out the Pure Daily Care Review, Its LED blend helps to rejuvenate the skin.