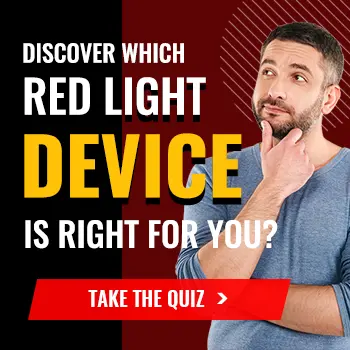 Are you looking for ways to reduce the appearance of fine lines and wrinkles? Or you want to change up your skincare routine. Then going the LED way might be an option for you. The term LED is a light-emitting diode referring to a device that produces and directs light to a specific area; this light comes from an electric current flowing through the device.
At some point, you must have come across the statement referring to the skin as the largest organ in the human body. As the largest organ, it's clear that it does a lot of work, especially the skin on your face, which is exposed. Aging is one of the known causes of wrinkles and fine lines, but so is exposure to weather elements. LED can be used to help in tackling and managing these skin issues
Despite numerous other methods to handle these issues, most might pose many risks in the long run as they can damage your natural skin barrier and structure. If you choose to opt to use a device like the Luma LED mask, you will be going for an option that is non-invasive and one that will not harm you or tamper with your skin profile.
In this article, we will go into more detail, providing you with information to help give you a better understanding of the Luma LED mask.
Overview of Luma LED Facial Treatment Mask
Luma LED Mask is designed to help with uneven skin tone, fine lines, and wrinkles, rejuvenate the skin and boost collagen production, which leads to plumper, glowing, and healthier-looking skin.
The LED used in this facial mask is medical grade and safe to use on your face. According to the manufacturers, the LED diodes provide the user with seven different wavelengths, each providing unique skin benefits.
The Luma LED mask does not expose the user to UV or harmful chemicals, which might cause more damage. The mask is meant to be a great technological at-home tool for your skin care regimen.
Additionally, the mask is wireless and does not need to be connected to a power outlet; this makes it convenient to use while moving around in your home or outside. It is light in weight with straps that you can adjust to fit your face.
Luma LED facial mask has an inbuilt protective eye area that ensures your comfort and safety around the eyes.

Editor's Rating
Pure Daily Care Review LED Face Mask

4.9/5
Ultra-Comfortable

4.4/5
Return Policy

4.3/5
Value for Cost

4.1/5
Easy to Use
Pros
It has seven different wavelength settings that tackle various skin issues
It can treat several skin issues
Safe to use
Easy to set up and use
Lightweight and portable, allowing movement when in use
Ideal for all skin types
Cons
Some users felt uncomfortable when using the LED mask
The Science Behind LED Masks
The technology that influenced the use of LED light wavelengths on the skin is from NASA, which is used to treat wounds and manage inflammation. With time dermatologists and estheticians picked up on it, leading to its revolution.
The light emitted by LED masks matches their respective wavelength targeting different skin issues depending on the wavelength setting. This type of light is safe and is not harsh; therefore does not cause any damage to the skin.
Being less powerful might be considered a downside by some as it means seeing results or any difference with your skin might take time. But we need to point out that patience is vital when adapting any new regimen, whether for skin or hair, as the change you desire takes time to be visible.
Side Effects
LED light therapy is considered safe for your face when compared to UV lights and other forms of laser treatment that are said to be harmful. LED masks are non-invasive and have a safety profile that allows them to be ideally used on the face and neck area without causing any damage.
We must point out that people who suffer from seizures or migraines and are likely to be triggered by the emitted light must shield and protect their eyes to avoid being triggered. Eye protection is advisable for everyone as it will reduce concerns related to eye damage.
Recommended sessions should last 10-20 minutes, as overusing the LED mask might lead to redness and some tenderness. This session should be spread out several times and not done daily. Any redness or sensitivity you notice should be reported to a dermatologist for consultation, and the sessions should be stopped.
How Long Before Results Are Visible?
We need to state that results take time and effort. LED masks' power further influences it compared to other laser treatment devices or equipment used by dermatologists and estheticians, which are more powerful.
The estimated duration before noticing any changes is around four to six weeks. With some individuals, it might take longer. Consistency plays a significant role in how soon you can see results.
Severe scarring or more established wrinkles might not respond to using the Luma LED mask. You can consult your dermatologist on other alternative forms of treatment that might work on these issues.

Specs and Features that Make the Luma LED Mask Unique
As we previously mentioned, the LED mask has 7 light wavelengths of therapy, giving the user different light therapy settings that tackle and treat various skin issues. It makes the mask more advanced than others, as it takes your skincare routine to another level.
In the table below, we shall look at the specifics of each light setting and the skin concern it tackles.
Wavelength Setting
Wavelength Measurement
Skin Concern Treated
How it Works
Red Light
630 nm

Reduce wrinkles
Improves collagen production
Improves skin elasticity

It increases circulation of blood after penetrating the skin
Blue Light
415 nm

Treats acne and rashes
It helps balance oil on oily susceptible faces

It destroys bacteria that causes acne and helps with skin inflammation
Green Light
525 nm

Lightens hyperpigmentation
It evens out skin complexion
Smoothens out wrinkles and fine lines

It calms and clears the face lymphatic system
Purple Light
390 nm

Strengthens protein tissue
Reduces appearance of pores

It improves metabolism of the lymph's
Cyan Light
490 nm

Reduces inflammation
Balances skin texture

It provides a gentle and calming effect to reduce irritation
Yellow Light
590 nm

Improves healing of wounds
Hydrates the skin
Induces collagen production

It improves the overall health of the skin
White Light
Mixed

Boosts and promotes skin care treatments
Reverses aging

It activates how the skin renews itself
In this article, we discuss the relationship between red light therapy and collagen production and how it affects skin health.
Reviews from Luma LED Users
We sampled reviews from Amazon, with many users happy with the purchase and the benefits they are experiencing after using the Luma LED facial mask. The mask has an average rating of 4.1 stars out of 5.
Below we highlighted a few of the reviews.
A customer known as Joshua Barton said,
My skin looks healthier after using the device for two weeks. I have noticed a big change and difference.
A customer name Lawyerlady said that,
she wanted the mask to work and help her with her skin issues, but it didn't, as it was heavy and uncomfortable, especially the eyebrow area where it pressed once she put it on.
Another, known as HKF, said
The LED mask is easy to use and effective. Further adding that the different light settings allow you to experiment with the device, and believed it's helpful if used together with a regular skin regimen.
A user called Sugoi Harris mentioned that the LED mask works despite being uncomfortable. The customer said,
I thought the mask would be comfortable, but because it is made of hard plastic, it's not. Despite the discomfort, it works and gets the job done.
From the reviews above, you can understand what first-hand users of the Luma LED mask felt and experienced after using it. The positive reviews outweigh and outnumber the negative reviews, with many customers seeming happy and satisfied with the LED mask. We recommend you try the LED mask to help you treat any skin conditions you might have.
Frequently Asked Questions
Does LED light therapy work?
A: LED light therapy has been evaluated and tested by several organizations with documents and reports detailing its effectiveness.
Is using skincare products and a Luma LED mask advised?
A: Yes. You can use skin care products with LED masks as they accelerate skin conditions' healing process.
Will I feel any pain after using the Luma LED mask?
A: No. You shouldn't feel any pain if you use the mask as recommended.
How long should each session last?
A: Each session's suggested and recommended duration is 10 – 20 minutes. The sessions should be done 3-4 times a week.
What is the best time to use the Luma LED mask?
A: The ideal time would be in the morning or evening, right after you have done your skincare.
Conclusion
The hustle and bustle of a fast-paced life, age, and exposure to elements tend to show up on the skin, signified by wrinkles and fine lines. The Luma LED facial mask provides a gentle and effective way to deal with these issues.
While good-looking skin is more for aesthetics and appearance, a good skincare routine is essential for everyone considering everything the skin is exposed to daily. So if not for the aesthetics, we recommend you get the Luma LED mask and include it in your skincare regimen to help achieve healthy skin.
A Luma LED facial mask allows you to enjoy using similar technology as professionals use in spas but at a much more affordable price. It is non-invasive and will not damage your skin, so why not try it and take your skin care regimen to another level?
For more LED mask options in the market, you can look at this Project E Beauty Review, where we reviewed and detailed the best LED mask.
**This is a subjective assessment based on the strength of the available information and our estimation of efficacy.
*Result may vary. The information contained in this website is provided for general informational purposes only. No medical claims are implied in this content, and the information herein is not intended be used for self diagnosis or self treatment of any condition.
Disclosure of Material connection: Some of the links in the post above are "associate sales links." This means if you click on the link and purchase an item, we will receive commission. Regardless, we only recommend products or services which we use personally and/or believe will add value to our readers. We are disclosing this in accordance with the Federal Trade Commission's 16 CFR, Part 255: "Guides Concerning the Use of Endorsements and Testimonials."