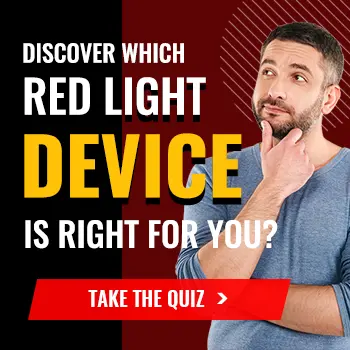 What is your threshold for pain? At one point, we all experienced pain that ranged differently in severity. You can push through and hope it passes for mild pain, while for moderate to extreme pain, you opt for other ways to manage it.
But one thing we can all agree on is that pain is pain; it causes discomfort and can stall your day. While you can manage pain using painkillers, ice packs, and other methods, technology provides other solutions.
With the degree of pain being varied, so is the location where you can experience pain. The most common pain many experience is back pain, which can be mild, moderate, or chronic. The joints are another body area that is more susceptible to pain.
Copper-infused compressed clothing and devices can help you get relief from pain. In this article, we shall look at the Tommie Copper brand, one of the pioneering companies in copper compression garments and infrared devices meant to tackle pain.

Editor's Rating
Tommie Copper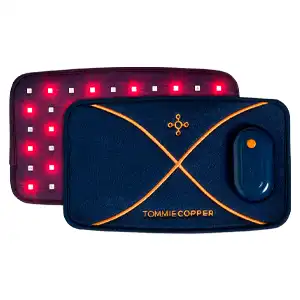 4.9/5
Effectiveness

4.4/5
Return Policy

4.3/5
Value for Cost

4.1/5
Safety
Pros
Tommie Copper products offer comfortable compression and support for a range of pain-related issues.
They provide a wide selection of pain relief products, including wraps, and belts.
Many users report improved mobility and reduced discomfort, particularly for joint and muscle pain.
These products provide non-invasive, drug-free pain relief options.
They offer a variety of styles, colors, and sizes, making them visually appealing and accessible to different preferences.
Cons
Effectiveness can differ from person to person, and some may not experience significant pain relief.
There's limited scientific research on the copper-infused fabric's pain relief claims.
Overview of Tommie Copper
Tommie Copper is a company that Thomas Kallish founded to ensure you live comfortably and free from pain. Their clothing and other products are designed to be convenient, not compromise your comfort while relieving pain and other discomforts you might be experiencing.
In addition to copper-compressed products and infrared items, the company has topicals that immediately relieve pain. The compression items of clothing are meant to apply pressure in areas where blood circulation is cut off, improving flow and helping you recover. They are ideal for strenuous days or when your body goes through a lot.
Tommie Copper uses fabric that has been meticulously selected with a combination of revolutionary technology to create compression clothing. It contributes to the garments being anti-odor and comfortable to wear throughout.
Two of their most common and sought-after products are meant to relieve the knee and back. According to them, most customers experience pain and need relief in these areas.
Other Tommie Copper Products
Even though the Tommie Copper knee and back brace are more popular, the company has other products targeting pain in different body parts. These products are designed so that the copper comes into contact with the specific area of pain or discomfort.
It is achieved by combining nylon yarn infused with 56% copper and patented compression technology. Tommie Copper has compression wear for the ankles, wrists, elbows, knees, and calves.
The Tommie Copper compression socks, tops, and bottoms are the most popular copper-infused clothing items. The Tommie Copper shirt/top, bottoms, gloves, underwear, and tights are others.
The concept behind the design of compression clothing is to specifically improve and enhance the flow of lymphatic fluid and blood in your arms and legs. These garments can be worn while working out or after any other exerting activities to considerably reduce the recovery period and improve your performance.
Other than the above, the company has infrared therapy devices, but the most trending and popular product is the Tommie Copper infrared joint wrap. This device is made with similar technology to the other copper-compressed items but utilizes infrared light therapy to ease the pain.
The other type of technology in the joint wrap comprises 880 nm and 660 nm infrared and red light, respectively. This combination helps the joint wrap relieve pain in your major joints by reaching deeper into them.
The Tommie Copper joint wrap is unisex and can be used by anyone who wants to eliminate discomfort within their joints. You should fully charge the joint wrap before using it and clean it afterward per the user guide instructions.

How a Back Brace Provides Relief
Back pain is a discomfort that affects quite many people. Even though it is a common problem with many individuals, some factors are likely to trigger it. They are:
Lack of physical activity
Excessive weight or obesity
Jobs that are physically straining
Advanced age
A life restrictive of movement
Back pain is characterized by an ache in the whole back or a sharp pain affecting different areas of the back.
With a Tommie Copper back brace, you can reduce pressure on your lower back, giving you support and stability. The compression allows the muscles on your back to relax, giving you relief whether you are stationary or moving around.
For individuals with scoliosis, using a back brace might be beneficial if started when one is much younger and skeletal maturity has not been reached. For such a spinal condition, the best time to correct and repair the spine's alignment is during childhood or adolescence.
Benefits of Wearing a Tommie Copper Back Brace
Using a copper-infused back brace has a lot of benefits, especially for people with an active lifestyle, involved in sporting activities, or working in places where their backs are likely to be strained. We shall take a look at some of the benefits below.
Providing relief from pain – one of the main reasons the back brace is crafted and used is pain relief. Once the brace is fastened around the abdomen, the compression reduces inflammation providing relief from chronic to mild pain.
Improves blood circulation – the Tommie Copper back brace fabric is specifically selected to increase blood circulation. Better circulation helps ease body soreness, muscle recovery after workouts and alleviates discomfort in the body.
Improve posture – due to its structure and how it is crafted, the back brace helps you sit and stand up straight by providing support to your lower back; it helps you maintain a good posture and alignment of the spine.
Enhances your stability – if you actively participate in sports or work in a physically demanding environment that is likely to strain your back, a Tommie Copper back brace helps stability for your back and spine.
Provides comfort and breathability – even with long wear throughout the day, the Tommie Copper back brace does not become uncomfortable. It is designed with breathable soft fabric and adjustable closures giving you a customized, comfortable fit.
When to Wear Tommie Copper Compression Socks
You can get Tommie Copper compression socks in different lengths and designs. They are meant to provide compression to the bottom and pressure along the length of the feet. The compression intensity is usually intense at the soles of the feet and decreases the higher the socks go up the leg.
The gradual compression ensures blood flow is not cut off or interrupted. There are instances where compression socks are more beneficial; we will get into those situations below.
When doing stretches – there are exercises that require some stretching. In such instances, compression socks minimize the chances of you straining or cramping your legs. Some of these activities are known to put your muscles under more pressure.
During pregnancy, many women tend to experience leg cramps or other foot-related issues like swelling. To provide relief that comes from such conditions, you can wear Tommie Copper socks to improve circulation.
When running, the right gear is important as it prevents strain, chafing, or poor circulation. Copper-infused compression socks provide all this in addition to ensuring your comfort, speeding recovery, and preventing odors.
To treat foot conditions – most compression socks are ideally meant to improve circulation and treat inflammatory conditions. The improved flow of blood helps prevent other health issues.
During flights – when you are flying, you are likely to be seated for long hours and don't have many opportunities to stretch and exercise, whether in flight or waiting to board.
These long periods spend seated, or queuing can be troublesome to your legs. It is, therefore, advisable in such a situation to wear Tommie Copper socks to improve blood flow and circulation.
Another compression device that can relieve your feet is the InvoSpa Shiatsu Foot Massager we reviewed.

Reviews from Tommie Copper Products Users
We sampled reviews on the Tommie Copper products from the company website. The reviews showed that the customers were happy with the copper-infused garments, red light therapy devices, and how they help with pain relief.
Let's take a look at a summary of some of the reviews below
A user known as Antonis.S was happy to see results after using the infrared joint wrap for a few days. She said after going through a knee replacement, she experienced a lot of swelling that decreased after using the joint wrap.
Another customer, Jena R, said about the compression socks,
These socks are so comfortable and provide so much support, and I love them. As a teacher, I have to stand for long. I own several pairs.
If you are looking for a wide variety of options to help with joint or pain issues, we recommend looking at Tommie Copper products. With various options, you will likely find a garment or device suited to your specific area of discomfort.
Frequently Asked Questions
What do Tommie Copper products do?
A: Tommie Copper creates and manufactures copper-infused compression products to relieve pain.
Are there any side effects associated with copper-infused compression socks?
A: You can get some swelling or pain due to wearing ill-fitting or too-tight socks. Talking to your doctor and getting the right compression socks size should solve the problem.
Are there any benefits to wearing copper-infused clothing?
A: Copper is potent with anti-microbial, which helps to fight bacterial and fungal infections.
What is the recommended time frame for staying with compression socks?
A: The recommended time depends on the severity of the condition you want to treat. The time can range from 2-8 hours.
Conclusion
Contrary to popular belief, a back brace does not put you at risk of more injuries due to weakened muscles. It provides stability to your muscles and ligaments in your lower back, minimizing the risk of injuries. Don't let that back pain ground you and stop you from living comfortably. We recommend getting yourself a Tommie Copper back brace and living a pain-free life.
Even though meant for individuals with active lifestyles, Tommie Copper products and infrared devices can be used by everyone. Before you start using compression products, we advise talking to your doctor. Once you get the okay, choose your preferred Tommie Copper product; always remember to confirm the size to ensure the right fit.
If you want to look at more options for red light devices that relieve pain and ease discomfort, you can look at this article DNA Vibe Review.