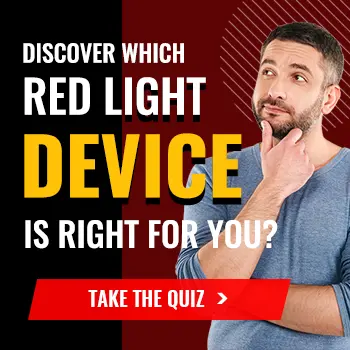 Many people are adopting skincare routines and facial treatments as they have become increasingly popular due to their benefits and results. These routines are different as they don't have to be similar; you can personalize them to suit your needs and requirements.
Over the years, the use and inclusion of red light therapy in these routines has also gained momentum. The application of this technology is said to take your routine to the next level by providing you with at-home devices that help you treat and manage different skin conditions at home.
Red light therapy treatment sessions are offered in spas by aestheticians/dermatologists. However, these in-office treatments are likely slightly costly and less effective since they are one-off sessions. You will achieve the best results if your red light therapy treatment sessions are consistent.
For this reason, many are opting for at-home red light therapy treatment, and it will be more beneficial to you if you get started the right way, especially for a beginner.
In this article, we shall be looking at Project E Beauty. It is a company that offers and markets red light therapy devices and other products geared towards improving your appearance.

Overview of Project E Beauty
Project E Beauty is a skincare and facial treatment company that started operating in 2012 in Hong Kong, China, and sells its products and devices globally. Their wide range of products includes LED masks, facial serums, eye creams, and others designed and meant for all genders.
This brand believes that beauty starts with achieving healthy skin, so they aim to provide you with science and technology to help you attain this goal. They believe their products are trustworthy and can effectively manage different needs.
How it Rates
The table below shows the rating given specifically for the Project E 7 Colored LED mask, as it is the device we will look into in this article.
Editor's Rating
Project E Beauty

3.8/5
Cost

4.7/5
Brightness

4.7/5
Ease of Use

4.7/5
Benefits
Pros
The devices are easy to use in the comfort of your home
Project E Beauty devices and other products are available in over 70 countries
Some of their red light therapy devices have several light settings compared to others that provide a user with only a single light setting
Their products are effective and ideal for everyone and all skin types
Cons
Some of their devices are more expensive compared to similar ones
Most of their red light therapy devices cannot be used by pregnant individuals
To notice any changes or see any results, you would need to consistently use their devices for 3- 4 weeks or much longer
Brand Highlights
Project E Beauty provides free shipping for goods worth over $100
The company provides a 30-day money-back guarantee
Project E provides its customers with lifetime support
Project E products are cruelty-free
Project E Products have a 12-month warranty
Project E Beauty Products and Devices
While Project E Beauty has various products, we shall look at their 7 colored LED mask and the ultrasonic slimming device.
Project E LED Ultrasonic Slimming Therapy combines 3 different functions to help manage various conditions in the body. These functions are Ultrasonic, Radio Frequency, and LED technology. Let's take a look at their operations below:
Ultrasonic Slimming- through this technology, ultrasound waves are transmitted to cellulite-affected areas and other areas of the body that need tightening and lifting. Also referred to as the cavitation intensity, it targets fat cells, causing them to disintegrate and be disposed of through the liver.
Radio Frequency helps detoxify and increase blood flow while accelerating collagen and elastin production, leading to healthier-looking skin.
LED – the red light technology at 625 nm wavelength intensity penetrates the skin's derma, stimulating fibre cells and increasing blood flow, which causes collagen production, making your skin smooth, firm and more elastic.
Project E 7 Colour LED Mask is one of Project E's best sellers, so let's do a fact check and see if this LED Mask is worth all the hype. The Project E therapy mask allows you to use 7 different light options, each addressing a different skin issue. These lights and their functions are listed below:
Red Light – helps with collagen production, reducing the appearance of wrinkles and smoothening the skin
Blue Light – this wavelength is calming and ideal for people with sensitive and oily skin. It kills bacteria and reduces acne and inflammation while specifically targeting rashes that might be on the skin
Purple light – it increases blood circulation and strengthens the protein fiber tissue, leading to a reduction of pores and wrinkles
Green Light – works well on individuals with combination skin. It helps with anti-aging by smoothening the wrinkles and giving the skin a brighter appearance by rejuvenating it
Yellow light – helps balance out sensitive skin and fading dark spots caused by conditions like acne and other blemishes
Cayan Light – soothes and reduces inflammation of the skin and provides acne treatment
White Light – helps the skin appear more youthful and healthier by reversing signs of aging
Before you start using the LED mask, it is strongly advised to carry out a light sensitivity test on an area of your skin that is not sensitive. This test will help you rule out if you're sensitive to red light therapy; after 24 hours, you can tell if this treatment is ideal.
The Project E LED Mask is white and comes with a user manual and remote control that you can use to change the wavelength settings and control other functions of the mask. It also has a charger that is used to charge the control box, which you plug into the mask when you want to use it and a cream that you should apply before beginning treatment.
While most LED masks tend to lean on the pricier curve, this Project E LED Mask has quite a higher price tag than most. Price tag aside, most of the users were happy with the results, which require consistency and patience. It is important to note that we could not find information supporting if this mask is FDA-approved.
Some users have stated that the Project E LED Mask feels heavy on the face and uncomfortable, especially around the eye and nose area, where it seems to apply too much pressure when in use. The mask only allows you to use one colored light wavelength per treatment session, ideally lasting around 10-15 minutes spread out over 4 times per week.
With there being an influx of different brands of LED masks in the market, we decided to highlight some things to bear in mind when shopping for one. They are:
Brand – look for brands that have a good reputation and more positive reviews
Testing – if possible, do a free run of the device before purchasing one or look up a device's clinical trial to determine its efficiency
FDA Approved – a device that the FDA has approved ensures your safety and is likely to have clinical data backing up its efficiency
Color of LED Lights and Wavelength – not all LED masks come in-built with a variation of different lights, so bearing in mind your needs, go for a mask that will ideally give you the treatment you require. Check on the wavelength strength as you want it to be within the recommended intensity
Comfort – for something you will use regularly, it needs to be comfortable during the treatment sessions
Budget – and finally, it always comes down to the price point; the price range for most LED masks is $50-$1000. Working with your budget, go for one that you are comfortable with and can afford
What is the Customer Feedback?
Below, we shall summarize some of Project E Beauty's customers' reviews. We highlight reviews from Amazon from people who used the Project E Beauty 7 colored mask. The overall rating is 4.2 stars from a total of 1,267 reviews.
A customer known as Eris Garnica said,
The mask works great and helped with my acne breakouts and is helping clear blemishes.
A different customer known as AMitch said,
After using the device for 12 weeks I have not seen any improvement. As someone who has tried several beauty treatments that have been effective this is the only one that hasn't worked.
Another customer had to return the device because, during delivery, the serum that comes with the mask had spilled into the LED mask USB port, making it not work most of the time.
Frequently Asked Questions
Are red light therapy devices safe?
A: Yes, they are safe. The devices are non-invasive and have an excellent safety profile. To further ensure your safety, you are advised to always use them as per the manufacturer's guidelines and purchase FDA-approved devices. Individuals with underlying skin issues are advised to consult a doctor before they start using these devices.
Are red light therapy devices effective?
A: Yes, they are. Even though not as powerful as the devices used by dermatologists or in spas, these devices work the same way and have proven effective if used correctly and consistently.
What are some risks associated with red light therapy devices?
A: Some of the significant risks that come from using these devices are a result of not using them correctly, either by overexposing yourself to the light emitted, which can lead to swelling, redness, or overly sensitive skin. Another risk is eye damage if you don't wear protective eye goggles. To avert these risks, always follow the instructions provided by the manufacturers.
Is red light therapy safe?
Are there any precautions to be observed regarding red light therapy?
A: Individuals with diseases like diabetes or taking photosensitizing drugs or certain antibiotics are advised against red light therapy. Pregnant and lactating mothers are also cautioned against using it.
Can I apply a moisturizer or serum before a red light therapy session?
A: Your skin should not have any oils or lotions an hour before a session. It forms a barrier on your skin, preventing contact with LED lights.
Conclusion
While we appreciate how revolutionary and convenient red light therapy devices are, would you be ready and willing to buy some of the most expensive devices available? Not to disregard the positive reviews and benefits highlighted by most users, one reason for opting for at-home red light therapy sessions is to avoid the high treatment costs dermatologist's and aestheticians.
Therefore, we advise going for slightly affordable devices that offer the same benefits and convenience at a fraction of the cost of Project E devices. To get an idea of some of the numerous masks available in the market, you can look at another article we did compiling 21 Best LED Light Therapy Masks 2023.
Most of the devices will prove to be worthy investments in the long run, even if not used regularly. But to get the best results and improve your skin's appearance, we recommend using the devices regularly and consistently to reap all the benefits of red light therapy.