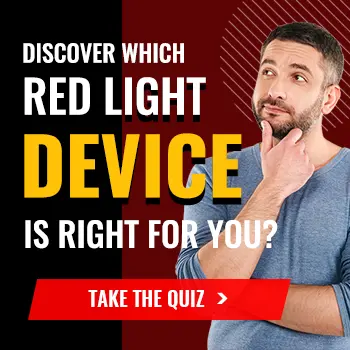 What is Nushape?
Nushape is a brand that designs wearable light therapy devices for specific functions on the body. Nushape technology uses red light therapy that is safe.
The brand uses red light and near-infrared light to provide effective at-home treatments that do not have any side effects.
Red light is absorbed by the skin cells at specific wavelengths and is transformed into energy. This allows tissues to regenerate, heal, reduce inflammation, relieve body pains, and increase blood circulation.
Nushape: How Does It Rate?
Editor's Rating
Nushape Lipo Wrap

4.7/5
Quality

4.8/5
User Friendly

4.7/5
Value

4.6/5
Customer Satisfaction
Pros and Cons
Pros
Nushape technology devices help eliminate cellulite and excess body fat
The products could enhance the healing and recovery process
Nushape products help reduce body pains and inflammation
The devices can increase bone density
Nushape helps reduce the appearance of stretch marks, wrinkles, and fine lines
Red light stimulates blood flow to the scalp and this promotes hair growth
Cons
You may need to care for and maintain the products so that they keep functioning properly
Results for individual people may vary
Some results take a lot of time and sessions to be visible
About The Brand
The manufacturer of Nushape LLC, located in Williston, VT, was founded by Jessica Charles in 2015. Its mission is to deliver cutting-edge, affordable light therapy products. It's the first company to introduce wrap-style red light therapy devices. It aims to transform the at-home wellness, fitness, spa, and overall health industries.

How Does It Work?
Nushape brand uses red and near-infrared light therapy with specific wavelengths to be absorbed by the skin cells and support fat loss. According to an article published in the National Library of Medicine, Photobiomodulation or low-level light therapy is a new technology with numerous therapeutic devices for the consumer.
An article by Shang-Ru Tsai and Michael Humblin published in 2017 explains that red light and near-infrared uses wavelengths of between 600nm to 100nm to penetrate the skin and eliminates cellulite.
The production of ATP, the cellular energy, depends on mitochondria. It is believed that higher ATP generation stimulates when red or near-infrared light is absorbed by the cells. These can improve cellular function and set off a number of advantages for health. As per Nushape Lipo Wrap reviews, this device helps to promote muscle recovery, performance, and muscle gain and also supports the reduction of stubborn fat cells.
The study further reveals that Photomedicine and Laser Surgery is safe for the overall body. The actual effectiveness of Nushape Red Light Therapy would depend on factors such as the technology's specific approach, treatment parameters, and individual responses. For the most accurate and up-to-date information, consulting reputable sources or medical professionals associated with Nushape Red Light Therapy would be recommended.
Expert Opinion on Nushape
Dr. Dendy Engelman, MD, a board-certified cosmetic dermatologist explained:
Red light therapy uses light emitting diodes of safe wavelengths to help address hyperpigmentation, wrinkles, scars, acne, and stretch marks. Low-level light therapy has a biochemical effect on body cells to produce energy. This in turn helps cells to rejuvenate, repair damage, and work efficiently
According to the Official Publication of the Brazilian Society of Dermatology, low-level light therapy has potential benefits in promoting wound healing.
Quick Facts & Features
| | |
| --- | --- |
| Rating: Safety and Quality | |
| Brand | Nushape |
| Product | Nushape Lipo wrap |
| Form | Light Therapy |
| Saftey | Red-Light Phototherapy technology |
| Age | Adult use |
| Skin Type | Suitable for all skin types |
| Benefit | Promotes weight loss, reduces the appearance of cellulite |
| Price | $499 |
| Shipping | DHL/USPS priority mail for direct sales |
| Return Policy | 14-day return policy |
| Purchase | Official website |
Health Benefits of Nushape
Eliminates cellulite and stubborn body fat
Red light therapy helps improve body appearance by targeting excess body fat. Since near-infrared and red light increases blood circulation and promotes the elimination of fatty acids from cells, it may help eliminate stubborn cellulite.
A review by Pinar Avci, MD, and Theodore Nyame, MD, published in the National Library of Sciences reveals that low-level light therapy promotes fat layer reduction in the body.
Promotes muscle recovery, performance, and muscle gain
As research in the Luminous Red confirms, red light therapy has a lot of benefits to athletes as it helps boost endurance, improve performance, enhance muscle growth, increase metabolic function, and reduce tissue damage.
The Evidence Score
Here is our evaluation, based on scientific research, of the potential effectiveness of Nushape for its claimed benefits.
Skin Rejuvenation *

4.8/

5

Reducing the appearance of wrinkles*

4.6/

5

Stimulate hair growthging*

4.7/

5

Cognitive wellness*

4.8/

5

Improved sleep*

4.5/

5
Nushape: How to Use?
Nushape offers a wide variety of products. You can check the directions for use on the official website or on the product label after purchase.
Side Effects and Risks
Since the brand devices use red light therapy, there are no reported side effects of using red light therapy if you are using the devices correctly.
We covered an article novothor reviews which maintains blood circulation, improves muscle performance, and reduces joint pain.
Nushape Lipo Wrap Before and After
According to Nushape Reviews, The customers are really satisfied with product results within a few months of using it they have noticed an incredible change in their fat loss journey.
"I love my NuShape wrap so much. I first saw this red light treatment during an initial weight loss program. Yet I was unable to pay for the program. After reading the Nushape Review, I bought it because I genuinely believed that only one session may reduce my belly fat. It feels wonderful and is incredibly calming to use red light treatment. After constant use, the effects are clearly visible. First time in years, I can now see some of my abs. Just seeing those muscles peek through has inspired me to eat less and move more. Thank you for providing this at-home remedy." ~ Loretta Dunn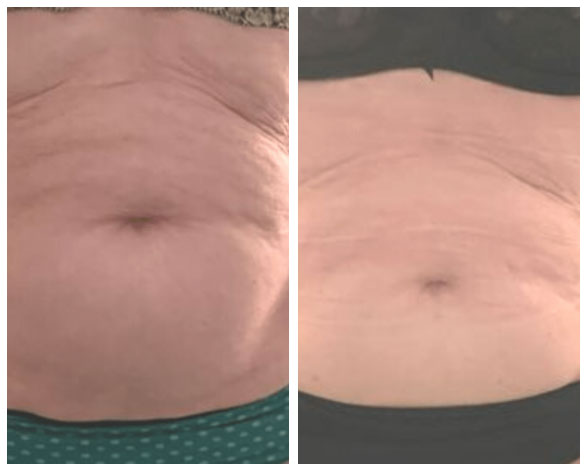 FAQs
Q: Where Can You Buy It?
Q: What is the Return Policy?
A: Nushape offers a 14-day money back guarantee on its Therapy Wraps and a 30-day money back guarantee on its Neurowraps.
Q: Is It Worth It?
A: Yes, red light therapy devices offer many benefits to the body, including reducing the appearance of wrinkles and cellulite, enhancing recovery, boost energy levels, relieve pain and inflammation, among many other benefits.
Q: What Sets It Apart From the Competition?
A: Nushape offers better light therapy for skin rejuvenation, pain relief, and weight loss.
Q: Does NUSHAPE Lipo Warp Work For Weight Loss?
A: As NUSHAPE Lipo Warp is a body contouring treatment that helps to reduce stubborn fat and improve body shape we dont recommend it for weight loss. But it can help with targeted fat reduction and body shaping. The effectiveness of NUSHAPE Lipo Warp will vary from person to person depending on factors such as body composition, lifestyle habits, and other health factors.
What is the Customer Feedback?
I have been Using Nushape devices for my wrinkles on the chest. I had hoped for much better results, but I can still see the wrinkles. I have only used it for a few weeks. I guess I will keep using it and see if it will change. ~Nicole
I recently had an accident and broke my leg. After surgery, I was put on red light therapy for a couple of weeks. I am happy to report that it helps reduce pain in the leg. My leg is recovering well. ~Allan
I was a bit scared when I purchased the device. However, after using it for a few weeks, I liked the results. My waist circumference was showing great improvement. I have also lost a few pounds. I will keep using red light therapy devices. ~Maya
Nushape Neurowrap has worked well for me. It has helped improve my memory and I feel more alert these days. I have only used it for a few weeks and I am already liking the results. Highly recommend it ~Vincent
Conclusion
The Nushape Lipo Wrap uses red light therapy and acts as a special belt that fits around the waist. It improves muscle performance, eliminates fat, and promotes overall health, it delivers noticeable results with daily use.
According to the Nushape lipo wrap review, Many people who've tried this red light therapy wrap are really happy with the results they've also shared the Nushape before and after results. They claim it works well to help in weight loss and improve their exercises. People believe it is totally worth the cost, and others have even uploaded images showing their exceptional improvement.
Nushape Lipo Wrap is safe and of high quality. It got approval from the FDA, and it's manufactured by a trusted and famous company. It doesn't seem to have any risks or downsides when you use it.
So, if you're interested in red light therapy and need some extra support for losing weight or improving your workouts, the Nushape Lipo Wrap might be just what you're looking for. It could be a smart choice to really change your fitness journey.
We have covered the best infrared light therapy for pain which benefits muscle pain and inflammation, muscle recovery as well as also focuses on the skincare regime line signs of aging, skin rejuvenation, etc.