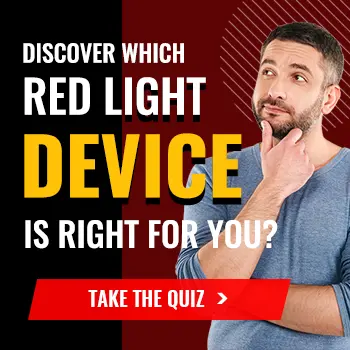 Overview
Are you fed up with the constant discomfort in your hands? Do you have an inflammation, swelling, or a condition that makes your hands sore and painful with no relief? Or do you spend your time doing a lot of work that your hands become sore? The good news is you can manage your pain and relax at home without breaking the bank.
Our hands are considered our significant tools for trade. Hence, it's essential to take care of them."We have to take care of our hands so we can take care of a lot of people," explains Dennis Price, a massage therapist in Fort Lauderdale, Florida.
The simplest of taking care of our hands and the cheapest way of handling your constant pain or discomfort is finding a massage tool that works for you. We found that hand massagers that use heat and air compression technology can do the trick for you because they have an acupuncture effect on the body. These massagers are great for pain decompressing and help put you in a relaxed mood.
However, choosing a hand massager can be tricky because you may need to figure out what to look out for or are bombarded with many brands trying to sell you what they have.
You don't have to buy all the flashy massagers dangled at you. All you need is a simple electric heat and air compression massager that can be used in the comfort of wherever you are. Linux Cordless Electric Hand Massager claims to fit that description, but does it tick all the boxes of a great hand massager.?
Luckily, this review captures everything you need about the Lunix Cordless Electric Hand Massager. We have done our research, so you shouldn't waste time sourcing the right-hand massager.

Brand Highlights
Lunix is a health and wellness brand.
It offers health and wellness solutions through its advanced innovation.
It's a family-owned business based in America.
Lunix is an FDA-certified brand.
It offers free shipping in the USA.
Key Features
Hand Massager
Finger Massager
USB Charging Cable
Cordless design
Lightweight, portable design
What Is Lunix Cordless Electric Hand Massager?
Lunix Cordless Electric Hand Massager is a hand pressure point massager designed to relieve arthritis pain or carpal tunnel symptoms. It also relieves joint pain, sores, and hand numbness.
Lunix Cordless Electric Hand Massager is ideal for anyone who desires at-home therapy for painful hands, wrists, palms, and fingers. It elevates moods and relieves tired hands after a long day's work.
The Lunix Cordless Electric Hand Massager's beauty is adjustable and uses compression and vibration technology to give you that spa therapy experience.
About the Brand
Lunix is a family-owned business based in California, USA. They aim to improve health and wellness by providing premium, tested, and certified health innovative devices.
The brand has a range of products, from hand massagers and sauna blankets to therapy belts, which give you the spa experience at home and elevate your health and well-being.
Lunix has over a thousand customer reviews that celebrate the brand and vouch for its products. Lunix Cordless Electric Hand Massager is one of the brand's products we focus on today. Let's dive into how it works.
How Does Lunix Cordless Electric Hand Massager Work?
Lunix Cordless Electric Hand Massager is an innovative hand massaging device that utilizes the power of vibration, heat, and air compression technology to help you relax and decompress as your hands get a spa-like treatment.
The massager's air compression and heat feature help loosen stiff hands and promote fast recovery due to adequate blood circulation. This technology uses air under pressure, heat, deep tissue massage, and quick results. According to a 2005 study, compressed air stabilizes blood pressure and boosts blood flow, perfect for minimizing pains, improving healing, and reducing swellings.
Air compression and heat technology in the device also relieve any pain associated with inflammation and swelling while helping the body heal itself and relax. The presence of heat dilates blood vessels, thus improving blood flow.
In an ERP College Massage Clinic article, experts highlighted the role of massage therapy, saying,
An individual massage can reduce cortisol levels, and regular massage sessions can reduce trigger sources for anxiety, hostility, tension, and depression and, in turn, reduce the risk of heart attack, stroke, and/or kidney failure, as well as many other health issues.
How To Use Lunix Cordless Electric Hand Massager?
According to the manufacturer's manual, you must remove any sharp accessories before use. Here is step-by-step guidance on how you should use your Lunix Cordless Electric Hand Massager:
First, inspect the device for any damage before use.
Once the device has no damage, plug it into your power source to charge.
When the red light on the device disappears, unplug the machine and put it on a flat surface.
Insert one hand into the cloth-lined chamber and press the power button, then the program button to start your massage session.
Please note if you have sensitive skin, it's advisable to use the device at the lowest intensity.

Benefits Of Lunix Cordless Electric Hand Massager
Lunix Cordless Electric Hand Massager has several health and wellness benefits to the body as follows:
It increases blood flow throughout the body. The heat and compression technology work on blood vessels, giving them a boost when it comes to blood flow.
It reduces pain associated with arthritis, carpal tunnel, inflammation, and swelling. Linux Cordless Electric Massager utilizes the air compression function, stabilising blood pressure, relieving pain, and improving recovery time.
It relieves finger numbness due to heat in the massage, which improves blood flow and circulation.
It relaxes hand muscles and improves recovery. Heat and air compression technology loosens stiffness and promotes healing by improving blood circulation.
It relieves stress and boosts moods. The massage effects of the device are significant for improving your moods and putting your body into a relaxed mode. Thus reducing stress as well.
Side Effects
We found that prolonged use of the Lunix Cordless Electric Hand Massager may cause irritability in sensitive individuals.
Individuals with any medical condition, such as diabetes, blood clots, and heart disease, are advised to consult their professional healthcare providers before using this device.
"The concern for diabetics is sometimes they lose sensation in the limbs, or have neuropathy," Dr. Loncar, a physical therapist (DPT), podiatrist (DPM), and a licensed massage therapist, said when discussing the use of massagers.
"If you cannot tell how deep or strong the pressure is then you risk injury to the skin and foot. It is better to stick to gentle massages that pose the limited risk of being too aggressive."
Reviews By Customers
We found several customer reviews from the official site and Amazon worth sharing. Here are some of them:
One customer rated the Lunix Cordless Electric Hand Massager positively because it helped them manage their arthritis.
I have rheumatoid arthritis, and my left wrist is eaten up. Since I was diagnosed, I haven't been able to play my favorite game, golf, because of the inflammation on my wrist. I had tried taking all the medication and supplements available without success. Then, my co-worker introduced me to the Lunix Cordless Electric Hand Massager, and I have never looked back. The device has helped a lot by relieving pain and relaxing my muscles. I have started playing golf again thanks to this device. Brian.
Another one wasn't entirely sold because of a few mishaps.
Lunix Cordless Electric Hand Massager " isn't a great product because it doesn't give me more options for the massage. The tightening and gripping motion is also too intense for someone with tiny hands like me. The heat feels nice though I wouldn't recommend it. Gael.
This hand massager is a great product. The combination of heat and intensity gave my hand a great grip that released all the tension and loosened the tight spots that made me uncomfortable and stiff. Lunix Cordless Electric Hand Massager has improved my life with less pain and discomfort. I highly recommend. Steve.
According to the customer reviews, we are convinced that the Lunix Cordless Electric Hand Massager is effective but works differently for different individuals.
Conclusion
A hand massager is essential for anyone dealing with pain and any type of discomfort on their hands. It helps relieve pain and relax your hands without walking into a spa or clinic. Lunix Cordless Electric Hand Massager promises to handle your hand while reducing pain and swelling gently.
This device is excellent for individuals with arthritis, carpal tunnel, and other conditions that cause hand pain, stiffness, or discomfort. However, if you struggle with health conditions such as diabetes, high blood pressure, and heart disease, we recommend talking to your doctor before getting one.