Give us a call

(727) 330-1226
Send us a mail
Visit our location

5653 Park St N. St Petersburg, FL 33709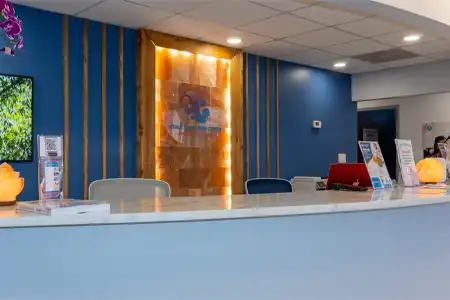 who we are
Vitality Wellness – Embrace Uniqueness, Empower Self-Love.
Welcome to Vitality Wellness Centre, led by Osivette Brito, where they are all about embracing the essence of health and wellness in life. Our mission is clear: to educate and provide advanced recovery and health techniques to our community. What drives us? The desire to empower our Members, enabling them to truly grasp the reins of their health and well-being.
Vitality Wellness firmly believes that just as you invest in your training, your recovery journey should be just as effortless, within reach, and budget-friendly. Our aim is simple yet profound: to communicate the idea that a healthier, happier, and extended life is well within your reach.
Join us as the champion of the notion of taking charge of your health and well-being. Together, let's make recovery a seamless part of your routine, and together, let's spread the message of embracing a life that's not just longer, but also vibrant and fulfilling.
more about
services
We all deserve the confidence that comes with glowing, healthy skin. At our Clinics, we offer only the most advanced, results-driven treatments and professional products to help you achieve your skin goals. Not sure which treatment is right for you check our services listed below
Gallery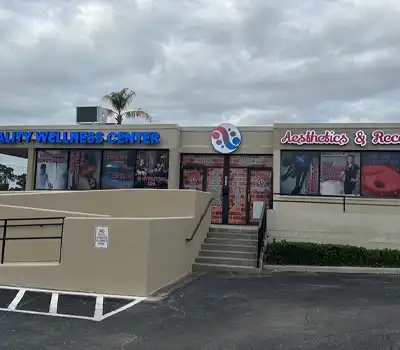 x
+
−
⟲
Why Choose Vitality Wellness?
Vitality Wellness is dedicated to meeting individual needs by tailoring services accordingly. For instance, you can start by either logging in or registering. As an example, we're offering an exciting opportunity to explore the world of cryotherapy for just $1. Discover the multitude of benefits it brings to your life and recovery by availing this special offer upon downloading and booking through our app.
We're thrilled to invite you to our grand opening where you can gain insights into the wonders of cryotherapy. This offer is valid once per client and serves as an introduction to the world of cryotherapy.
Our Basic Membership package is designed to cater to your needs. With 4 sessions per month, each priced at $20, you'll also enjoy a $20 discount on additional sessions. Plus, you can invite a guest to join a session for just $20 (limited to one per day). The package includes 4 monthly core sessions, costing $80.00 in total. This hassle-free purchase is billed every month to ensure a seamless experience.
At Vitality Wellness, our focus is on delivering exceptional, personalized services tailored to individual needs. The services are categorized into three main areas:
– Recovery Services
– Medical Services
– Aesthetic Services
This unique approach sets us apart from other clinics, ensuring that your experience with us is truly one-of-a-kind.
FAQs
Q: How can I make an appointment at Vitality Wellness Clinic?

A

: If you'd like to make an appointment to visit Vitality Wellness Clinic, please contact us at (727) 330-1226,

[email protected]

,

[email protected]

. Our office hours operate from -Mon-Fri: 10 AM-7 PM -Sat-Sun: 11 AM-5 PM

Q: What should I expect during my first visit?

A: During your first visit to Vitality Wellness Clinic, you can expect a warm welcome from our friendly staff. You'll have a consultation with one of our experienced healthcare professionals who will discuss your health history and concerns. They will perform a thorough examination to assess your current health status. You'll also have the opportunity to ask any questions you may have about our services and what to expect in your ongoing care. We aim to create a comfortable and informative experience for all our patients during their initial visit.

Q: What is the cost of your services?

A: The cost of services at Vitality Wellness Clinic varies based on the specific service and your personalized treatment plan. You can find out the pricing details either during your consultation or by simply asking us.

Q: How do I know which service is right for me?

A: The type of service depends on your specific health needs and goals. During the initial visit, our experienced practitioners will discuss your concerns and help you choose the service that best suits your needs.

Q: Are your practitioners licensed and experienced?

A: Our team comprises licensed and experienced practitioners who understand the body as a unified system and are committed to educating and empowering their patients for better health and wellness.

Q: Are your services suitable for all ages?

A: Our services are designed to cater the individuals above 18 to senior citizens. We tailor our approach to meet the unique needs of each age group.

Q: What is the process for a wellness assessment at Vitality Wellness Clinic?

A: Our wellness assessments are comprehensive evaluations of your health, including lifestyle factors, nutrition, and physical condition. During this assessment, our healthcare professionals will gather information and provide personalized recommendations to improve your well-being

Q: Do you offer package deals or discounts for multiple sessions?

A: Yes, we often have package deals and special offers available for our clients. Be sure to ask about our current promotions during your visit or when scheduling appointments.
Register Your Clinics with Us.