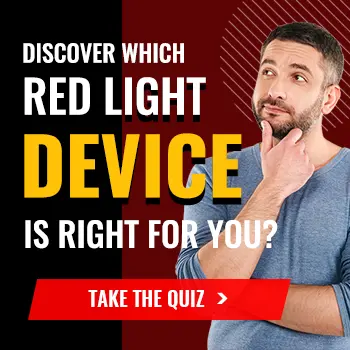 What is SunBox Sunlight Jr?
Seasonal depression is a serious issue for many people, and when the darker winter months arrive using a light box that emits white light like SunBox Sunlight Jr can be very effective at boosting mood, sleep quality, and helping to regulate your sleep-wake cycle. There's even some evidence that it may improve dementia symptoms.
The SunBox Sunlight Jr is a UV-free, safe 10,000 lux device with 5000k bulbs. It's a small, portable product which is very energy efficient, and many customers were happy with the mood-enhancing results it gave them.
SunBox Sunlight Jr: How Does It Rate?
Editor's Rating
SunBox Sunlight Jr

4.0/5
Quality

4.4/5
User Friendly

3.8/5
Value

4.2/5
Customer Satisfaction
Pros and Cons
Pros
SunBox Sunlight Jr can improve seasonal affective disorder.
This device can boost overall mood.
SunBox Sunlight Jr can help regulate your sleep-wake cycle.
This light box can improve the symptoms of dementia.
SunBox Sunlight Jr is safe and free of UV light.
Cons
The results may vary for different people.
If you use it at night it could disrupt your sleep.
High demand may lead to low stock at times.
About the Brand
The manufacturer of the SunBox Sunlight Jr device is The Sunbox Company, also called Natural Illuminating Technologies Inc, located in Frederick. Maryland, United States. Founded in 1985, they have many years of experience developing quality light boxes for the treatment of seasonal affective disorder.
How Does it Work and What Are the Health Benefits?
SunBox Sunlight Jr emits white light which is similar to the sunlight outside, and mimics it in order to improve the symptoms of Seasonal Affective Disorder. The light increases levels of the brain neurotransmitter serotonin, which plays an important role in regulating mood.
A systematic review published in Molecular Psychiatry by Joanna Moncrieff, et al explained the research regarding the serotonin theory of depression [1].
The device also boosts the synthesis of the hormone melatonin, which promotes sleep. It can help regulate your sleep-wake cycle, improve quality of sleep, and even speed up your recovery from jet lag.
An article by G M Brown published in the Journal of Psychiatry and Neuroscience discussed the connection between light, melatonin, and the sleep-wake cycle [2].
Light therapy may also improve the symptoms of dementia, as one issue related to the disorder is a dysregulation of the sleep-wake cycle same as Vielight Neuro.
A research review in the Journal of Alzheimer's Disease by Nicholas Hanford and Mariana Figueiro discussed the use of light therapy for Alzheimer's and other types of dementia in the past, present, and future [3].
The Evidence Score
Here is our evaluation, based on scientific research, of the potential effectiveness of SunBox Sunlight Jr for its claimed benefits.
Decreases Seasonal Depression*

4.5/

5

Improves Overall Mood*

4.4/

5

Regulates Sleep Cycle*

4.1/

5

Improves Dementia *

4.2/

5
Expert Opinion on SunBox Sunlight Jr
Norman E. Rosenthal, world-renowned researcher and psychiatrist, explains:
This condition, also known as seasonal affective disorder (SAD), has been shown in many studies in the United States and elsewhere in the world to respond to treatment with bright environmental light (light therapy).

Light therapy is no longer considered experimental but is a mainstream type of psychiatric treatment [4].
A study published in the International Journal on Disability and Human Development by Gagan Virk, MD, et al concluded that symptoms of seasonal affective disorder improved even after one 20 minute session with light therapy [5].
Quick Facts and Specs
| | |
| --- | --- |
| Rating: Safety and Quality | |
| Brand | The Sunbox Company |
| Product | SunBox Sunlight Jr |
| Form | Light Therapy Box |
| Saftey | U.L Approved Components, UV Light Free |
| Age | Adults |
| Skin Type | All types |
| Benefit | Improves Mood, Decreases Seasonal Depression, Helps Regulate Sleep, Improves Dementia |
| Price | $199.99 |
| Shipping | Free Shipping for Lower 48 U.S States |
| Return Policy | 45-Day Return Policy, Lifetime Warranty |
| Purchase | Official website |
How to Use It?
The manufacturer recommends that you use the light box in the morning, as use at night could disrupt your sleep. The sessions should be 20-30 minutes per day.
To use the box, sit in front of it so the light is in your face, and keep your eyes open for the duration of the session. However, there's no need to look directly into the light.
Side Effects and Risks
In general white light is safe, as long as it does not contains UV rays. This device has a filter to block these rays and so it is low risk and has no associated side effects. All of the components of the light box have a U.L approved rating.

SunBox Sunlight Jr Before and After
FAQs
Q: Where Can You Buy It?
A: You can buy SunBox Sunlight Jr from the manufacturer's offical site, and you can also get it from a range of online retailers and stores including Amazon and Walmart. The manufacturer pays free shipping for U.S residents in the lower 48 states. The price of the product is $199.99 on the offical site.
Q: What is the Return Policy?
A: The manufacturer has a 45-day return policy on all of their products, although you must report actual damage to the product within 7 days of receiving it.
If you are not happy with the device, contact customer service for instructions and send it back in good condition within 45 days of the purchase for a full refund, minus shipping costs.
The company offers a lifetime warranty on the light box as long as you change the bulbs every 3 years.
Q: Is SunBox Sunlight Jr Worth It?
A: The SunBox Sunlight Jr is an excellent quality light box made by a highly reputable company with 40 years of experience producing these devices for seasonal affective disorder specifically. In addition, the price is very reasonable for the market, and there's a lifetime warranty, so the device is certainly worth it.
Q: What Sets It Apart From the Competition?
A: While there are other devices with similar features and benefits on the market, few have a manufacturer with the length of experience developing these devices as The Sunbox Company.
What is the Customer Feedback?
The Sunlight Jr review feedback was very positive overall, with a number of customers with seasonal mood issues saying the box was helping to improve their mood and quality of life tremendously.
These are some of the customer comments, to give you an idea of the general feedback for this product:
Great Light for Winter Blues
This is a great little light that is easy to move, yet big enough to provide the light you need. The company who sells this light couldn't be more helpful! A real person actually answers the phone every time I've called. I've ordered two lights.

One came with a broken light, and they couldn't have been more helpful. I called another time with a question about how to use it and again, they were very responsive. I highly recommend this company and this Jr. light. – Linda Blair, Amazon customer
A Wonder Box
This box works wonders! It's a great investment especially if you have problems with the lack of sunshine during the winter months.

It's compact, so you can take it anywhere with you. I would recommend getting the case to protect it though. So glad that someone came up with this wonder box! – Safi, Amazon customer
Nice Light Box
I was recommended this sun box for treatment of SAD. I really like the brightness of the light. It is truly like daylight when it is on. – CCFRN, Amazon customer
Quick Comparison Table
| Name | SunBox Sunlight Jr | Theralite Aura Bright Light Therapy Lamp | Carex Day-Light Classic Plus | Circadian Optics Lumos |
| --- | --- | --- | --- | --- |
| Rating | | | | |
| Price | $199.99 | $46.99 | $111.99 | $59.99 |
| Light Intensity | 10,000 Lux | 10,000 Lux | 10,000 Lux | 10,000 Lux |
| Benefits | Mood, Seasonal Affective Disorder, Dementia, Sleep | Mood, Seasonal Affective Disorder, Dementia, Sleep | Mood, Seasonal Affective Disorder, Dementia, Sleep | Mood, Seasonal Affective Disorder, Dementia, Sleep |
| Treatment Time | 20-30 minutes | 20-30 minutes | 20-30 minutes | 20-30 minutes |
| Safety | U.L Approved Components, UV Light Free | UV Light Free | UV Light Free | UV Light Free |
Conclusion
SunBox Sunlight Jr is a box that emits white light for the purpose of enhancing mood, in particular in people who experience seasonal affective disorder. It uses 5000k, 10,000 lux bulbs, is UV light free, and is energy efficient. It's a quality device, and the manufacturer offers a lifetime warranty.
Overall the Sunlight Jr review posts had mostly positive comments about this light box and its ability to heighten mood, regulate sleep, and eliminate seasonal blues. Most customers said it was more than worth the cost for such a high value device.
The SunBox Sunlight Jr light box is a safe, UV free product, and all of its components are U.L approved. There are no risks or side effects associated with using it, and none have ever been reported. If you're looking for a high level SAD light box, SunBox Sunlight Jr is an excellent choice.
If you want to look at a selection of lights for sleep disorders to compare, read our article on the Best Sleep Light Bulbs in 2023.