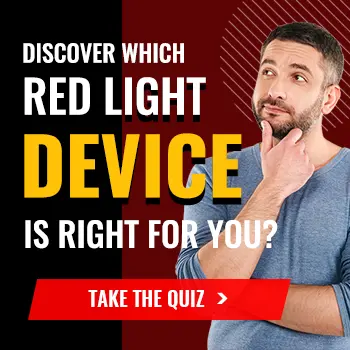 Overview
Bestqool is a light therapy brand that uses high power consumption to give you the best results in the comfort of your home. The brand claims it has 32 product processes, exclusive customer service, and FDA-cleared devices.
But are all these claims correct? Does Bestqool deliver its promise? Well, we've answered all that and more in this review. We hope our review will help you decide whether Bestqool is the right light therapy brand for you.
We've also seen a few hyped ones and decided to look into Bestqool, a brand that claims to have the most incredible technology for its red-light therapy devices designed to cater to specific user needs.
With red light therapy, you expose an area of your body to a specific wavelength of red light emitted by a device that can range in size from handheld to whole-body, says Casey Kelley, M.D.
How Does It Rate?
Editor's Rating
Bestqool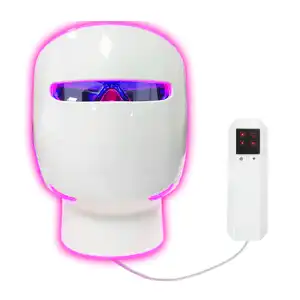 4.1/5
Effectiveness

4.1/5
Return Policy

4.0/5
Value

4.2/5
Safety
Pros
Bestqool red light therapy devices have anti-aging effects on the skin.
They also Improve cognitive function.
Bestqool devices aid in weight loss.
They promote hair renewal and regrowth.
They promote sleep quality and quantity.
Bestqool improves energy and immunity.
Bestqool relieves muscles, joints, and eye fatigue.
Has the potential to increase testosterone and boost sexual performance.
Bestqool supports overall health and boosts moods.
Cons
Bestqool is costlier compared to other brands.
About the Brand:
Bestqool is an American and Canadian warehouse-based company that offers various health and wellness solutions by producing red light therapy, Photon LED light therapy, and LED beauty devices.
The brand aims to provide long-term value and solutions to help individuals lead healthy lives and be their best version.
Bestqool prides itself on ensuring all its products are manufactured under high-quality standards in FDA-registered facilities and are ETL-certified.
What Are Bestqool Devices?
Bestqool Devices are designed to use red light, near-infrared, and LED light technology to relieve body pain, improve muscle function, increase energy, improve recovery, and boost energy levels and moods. Bestqool red light therapy technology can also treat various medical conditions, such as skin disorders and body inflammation.
Bestqool constantly utilizes high power consumption and the latest innovations to improve its products. Some Bestqool devices are 7 Color Photon LED Light Therapy, Portable Red Light Therapy BQ40, Red Light Therapy BQ60 Dual-Chip, and Half-Body Red Light Therapy Pro100.
Fortunately, Bestqool has different devices that cater to various needs. There are also Bestqool pet devices designed solely for pets. Hence, you can find almost anything you need at Bestqool.
How Does Bestqool Work?
Bestqool red light therapy lamp emits red and near-infrared light within the range of (660nm & 850nm), which provides therapeutic wavelength and intensity.
That's because red light at 660nm is easily and readily absorbed by skin tissues, promoting collagen production and improving skin health. Near-infrared at wavelength 850 can't be seen by the human eye but penetrates deeper into tissues, thus effectively minimizing joint pain and muscle aches and reducing inflammation.
The wavelengths also target the mitochondria, the energy-producing cells in the body. They trigger them into producing energy and help them repair quickly. Hence, your body benefits from that through increased energy.
Research reveals that Light therapy works through the mitochondria for energy and correct malfunctions that may cause cognitive decline and other degenerative diseases.
Light can speed up the respiration process in cells and increase ATP and other mechanistic factors," says Dr. Eells. "You stimulate cellular energy, and you stimulate the body's ability to repair.
Quick Facts & Features
Brand Highlights
It is a brand dealing with Red Light Therapy devices.
It delivers worldwide.
Bestqool has 33 product processes.
The brand uses the latest technology and high-power consumption devices to provide effective and efficient devices.
Their devices use medical-grade light therapy and are tested by a third party for quality, safety, and trustworthiness.
Bestqool offers a two-year warranty on all the devices. However, they don't have a refund policy, only an exchange policy upon request.
Key Features
High power consumption.
Near-infrared Light
Red Light
Low-level laser
Dual chip and single LEDs
Digital Control panel.
Purchase
Official website
What Are Bestqool Products?
Bestqool has several devices that serve various needs according to one's conditions and purpose. We'll highlight several below.
This beauty device uses intelligent 7-colour cycles and 200 medical-grade LEDs for different body and skin treatments. It emits red 630nm, which a study shows stimulates collagen production, ideal for promoting skin elasticity and smoothening its texture. It also emits a blue 470nm light suitable for improving skin sensitivity.
Research reveals that green 525nm and yellow 590nm are essential in removing skin blemishes and minimizing signs of aging. The orange 610nm and purple light promote blood flow and improve metabolic functions. The device also emits near-infrared light, promoting overall skin health and improving skin tone.
Features and specs:
Uses 200 LEDs, has a digital control panel, has seven wavelengths, uses the highest power consumption of 36W, and comes with protective eyewear. It has a one-year free extension warranty covering defects under regular use for one year.
Cost: Currently sold at a sale price of USD 249.00 on the official site.
Treatment Guideline:
If you're using the device for beauty purposes, the recommended use is for 30 minutes four days a week. The recommended usage is 60 minutes five days a week if used for treatment.
---
This red-light therapy device with a modular design allows the individual to adjust according to their needs. It emits near-infrared light of 660 nm (Red) and 850 nm (Near-Infrared) wavelengths suitable for promoting healing and recovery, minimizing pain and joint discomfort, reducing signs of aging such as wrinkles and fine lines, and improving blood flow.
This device has also been associated with alleviating symptoms of arthritis and improving overall joint health.
Features and specs:
It has 100 red and near-infrared lights, has dual chip LEDs, uses the highest power consumption of 160W, and has a digital control panel.
Cost: USD 339.00
Treatment Guideline:
You can use 50 Joules, 20 minutes daily for health maintenance and 90 Joules, 25 minutes for treatment.
---
This light therapy device contains five medical-grade LEDs designed for pets. It emits red 660 nm, blue 470nm, and 850 nm near-infrared light suitable for promoting muscle recovery, reducing pain, improving blood circulation, and promoting joint health.
The device is perfect for pets suffering from inflammation, nerve paralysis, injuries, and tendon weakness. It also relieves burns and alleviates arthritis. It increases hair growth and energy.
The device is safe for all pets, including cats and dogs, and doesn't irritate them.
Features and specs:
It has an auto-timer, a power consumption of 20W, and a portable weight of 0.8 kg.
Cost: USD 129.00
Treatment Guideline:
The recommended use is 50 Joules, ten minutes away daily for weekly treatment purposes.
---
This device contains dual chip LEDs and is a face and neck mask suitable for preventing and reversing visible signs of aging. It promotes hair regrowth and boosts skin health. It emits red at 660 nm and near-infrared light at 850 nm, designed to promote recovery and healing and improve mood and sleep.
The beauty of this device is its flexibility and safety. It also locks in skin moisture and elasticity and maintains smoothness. The mask also improves vision and doesn't cause any damage to the eyes.
Features and specs:
Has digital control panels, has 60 LEDs, uses highest power consumption of 1ooW, has adjustable straps for flexibility purposes.
Cost: USD 139.99 (sale price)
Treatment Guidelines:
Use 50 Joules, 20 minutes 4 times a week for health maintenance and 90 Joules, 25 minutes 5 days weekly for treatment.
---
This red light device influences several cellular functions in the body that improve energy production and metabolic activities. The device has various wavelengths, offering different light intensities that promote healing and recovery.
The device also promotes weight loss, improves fertility, and reduces pain in joints and muscles.
Features and specs:
Emits red and infrared light, contains single chip LEDs, uses 60W power consumption, and weighs 1.9 kgs.
Cost: USD 169.00
Treatment Guideline:
Use 50 Joules for 25 minutes four times weekly for health maintenance. Use 90 Joules 45 minutes five times a week for treatment purposes.
---
Note: For best results, we suggest staying consistent with your light therapy because that's how you'll give yourself the nourishment needed to thrive.
How To Use Bestqool?
Different Bestqool devices have different ways of functioning and have different outcomes. Therefore, they also have different ways of use. One size doesn't fit all here. We recommend you check the official site for your desired product and review the instructions.
Bestqool Benefits
Bestqool has various health and wellness benefits, including
Supporting bone and joint health because Bestqool therapy is deeply penetrative.
Reviving and repairing the mitochondria, which fuel energy production in the body.
Supporting bone density and thyroid function.
Promoting cognitive function and lowering the risk of degenerative conditions.
Bestqool Reviews By Customers
We found several customer reviews from the official site worth sharing. Here are some of them:
Bestqool devices are easy to set up and use. I bought the half-body device for my lower body, and I can already see improvements on my joints, and my movement has improved. Liana
Bestqool has quality products, and I'm happy I found something for my pet. I have seen tremendous improvement, and they look much better after using Bestqool therapy. The pain seems to have minimized. – June
Bestqool Head Red Light Therapy lights are good. Tripod is a little wobbly but seems to be okay. I like the fact that the height is adjustable. It's such a cool investment. My wife and I love it. – Micky
Bestqool has mighty output and quality LEDs. I sweated more from this light than any other is amazing. I have also noticed some subtle changes in my weight and general appearance. A worth purchase – Sam
Frequently Asked Questions
Q: Where Can I Buy Bestqool Products?
A: You can purchase Bestqool products from the official site or use Amazon.
Q: Is Bestqool Safe?
A: The manufacturer uses medical-grade light and wavelengths. However, there are concerns regarding burns and blisters associated with red light therapy devices. Kindly stop using the devices if you experience discomfort and contact a professional dermatologist for help.
Q: Is Bestqool Legit?
A: According to the customer ratings and feedback from other reviewers, Bestqool devices work well, are effective, and seem legit.
Q: Does Bestqool have side effects?
A: Even though Bestqool has used high technology and medical-grade light, there are chances of getting burns, blisters, and slight eye damage if misused or for long hours.
Q: Does Bestqool have a Refund Policy or guarantee?
A: The brand offers a 30-day refund policy and a 2-year warrant on all their devices.
Q: When Should I see the Results?
A: The manufacturer claims that Bestqool starts working immediately, and you can notice visible results within four weeks of contrast use.
Q: How Often Should I Use Bestqool Devices?
A: Each device comes with its instruction manual, which directs you to the frequency of use according to your needs.
Bestqool Review – Conclusion
Every day, new research and technology are discovered in red light therapy. We've also seen from the customer reviews and ratings that Bestqool red light therapy has worked for many.
Individuals prefer red light therapy to the traditional methods of healing, recovery, and correcting skin blemishes because red light doesn't require invasive procedures or cause pain.
However, you know red light therapy is the right option for you. In that case, we'd advise you to talk to your healthcare professional or dermatologist before buying red light therapy devices for home use. Generally, Bestqool seems to have a product for everyone.