Overview
If you are experiencing difficulty falling asleep or you keep waking up in the middle of the night because of lack of sleep, it's time you got a solution to this problem. Good sleep is generally vital for your health and your body's overall well-being. So, a simple change with the best light bulbs for sleep can make a big difference.
It is easy for people to underestimate the power of light in improving sleep quality. The truth is that various scientific studies have been conducted on the effect of light on sleep and results show that light can actually impact your sleep cycles or interfere with your internal biological clock.
According to a sleep physician Dr. Pranshu Adavadkar, it is good to keep your room dark if you want to experience quality sleep. However, if you must have the lights on, you should choose warm colors like amber and red lights because they have a calm and relaxing effect that helps you sleep faster and better. You should, however, keep off green and blue lights because they affect your normal sleeping cycle by playing tricks on your mind.
In this review, we will take you through the best light bulbs that won't interfere with sleep, how they work, side effects, and much more.
What are Sleep Light Bulbs?
According to experts, the warm light we get from a setting sun signals the body when it is sleeping time. However, artificial lighting we use in our homes after sunset usually interferes with the circadian rhythm, hence leading to sleeping disorders like insomnia.
The best light bulbs that block blue light for sleep are dimmer lights designed for use a few hours before bed. They are suitable for bedrooms and bedside lamps. The bulbs emit zero flicker with a low EMF, which makes them ideal lights for sleep. Sleep light bulbs like amber and red light bulbs are vital components when it comes to maintaining the circadian rhythm and lighting up your house at night.
According to a study in Neural Regeneration Research, red light exposure at night has been found to improve the quality of sleep and the body's overall health and wellbeing.
Another study in PLOS Biology Journal notes that red light therapy can help reset the internal clock of the body which has been disrupted after a visit to regions with different time zones. Such people experience what experts call jet lag, a condition characterized by insomnia, fatigue, and inability to concentrate.
The Best Sleep Light Bulbs of 2023
How we picked

Science and Evidence
There are plenty of color light bulbs in the market today that claim to promote sleep. However, most of them lack scientific evidence. During our selection of the best sleep light bulbs, we made sure that the efficiency and safety claims of the models on our top picks above are backed by science by intensive scientific research.

Trusted Manufacturers
With lots of counterfeit products out there, we can only trust products from a trusted manufacturer. Since such brands value their reputation, they always aim to produce quality, efficient, and safe products. So, when selecting our products, we considered those manufactured in a reputable firm to ensure that they are genuine and of high quality to guarantee you not just efficiency but safety too.

Cost Benefit
Customers want value for their money and would, therefore, prefer spending their hard-earned cash on a product that offers extra benefits. So, we considered products that are averagely priced for the market and go beyond improving sleep to offer other extra benefits.
Expert Recommended
Expert-recommended products are usually value for money. Their efficiency and safety have been determined and changes are high that they will work to give you the claimed health benefits with minimal or zero side effects. During our selection process, we ensured that all the products on our top list above were expert-recommended.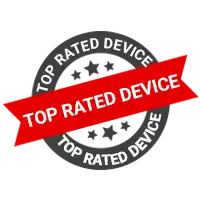 Best For: Helping to Relax Before Sleep.
Features: Standard BR30/size with E26 base, Flicker-Free LED Bulb, Shatter-Proof Dome, Stop Junk Light, Remote Control with AAA Batteries
Price: $26.40
TrueLight Luna RedTM Sunset light is designed for use in recessed ceiling fixtures in areas like bedrooms, hallways, bathrooms, and nurseries. It's specially made to avoid the sleep-disrupting effects of the blue light that regular LED bulbs have. This adjustable bulb emits warm, candlelight-like light, which is easy on our eyes and helps maintain a natural sleep rhythm by minimizing how much blue light impacts our body's melatonin production.
They focus on the benefits of the red-light spectrum to promote better sleep and lighting. This type of lighting is particularly helpful for young children who use nightlights. This light is gentle on sleep patterns and won't disrupt our melatonin production. Also, it has a nightlight mode for getting around at night without disturbing our sleep or nature. They offer a 1-year warranty, but it's for the original purchaser and doesn't cover commercial use or taking it apart.
Pros & Cons
Pros
The Hooga Amber Light Bulbs are designed to create a warm, soothing atmosphere, which can aid in promoting relaxed sleep.
When you purchase these light bulbs, you get the assurance of a 1-year warranty.
If, for any reason, you're not satisfied with your purchase, you have the option to return it within 30 days and receive a refund.
These light bulbs are versatile and well-suited for various settings, but they are particularly ideal for living rooms and bedrooms.
Cons
These bulbs are specifically designed to emit a warm amber light, which may not be suitable for tasks that demand brighter illumination.
While this color temperature can be relaxing and cozy for many individuals, it may not cater to everyone's preferences.
More to Know
Target Areas: Full body | Technology: BR30 LED | Benefits: It Regulates Body's Natural Circadian Rhythm | Session Duration: 24 hours
Best For: Providing a Healthy Sleep to Children.
Features: 7W Energy-saving LED bulb, Standard A19 Bulb with E26 Base, 1600K Color Temperature, Shatterproof Casing.
Price: $10.81
This amber light bulb emits a warm, cozy light that contains very little blue spectrum light, making it great for your evening routine and reducing eye strain. The absence of blue light helps signal to your brain that it's time to produce melatonin for a good night's sleep. This is especially helpful for babies as it keeps their natural sleep patterns intact. Many doctors recommend using lights like this in nurseries, as they don't have the disruptive blue and green wavelengths.
You can use this LED bulb instead of wearing blue blocker glasses when reading in bed at night. It can also serve as a gentle nightlight for kids that won't disturb their sleep. It provides a quiet and flicker-free light. This bulb has a color temperature of 1600K, which means it emits only a tiny 0.06% of blue light, the lowest among similar LED bulbs. Keep this in mind when choosing the right amber LED bulb for your needs.
Pros & Cons
Pros
Hooga Amber Light Bulbs are listed as Class II medical devices indicating that they meet certain regulatory standards for safety and performance.
Offering free shipping within the US or affordable domestic shipping with worldwide options is a significant advantage.
A 3-year warranty provides a substantial period of protection against defects and malfunctions.
If the bulbs do not meet their expectations or needs, they can return them within 60 days.
The warm amber light emitted by these bulbs is less disruptive to circadian rhythms allowing users to relax and fall asleep naturally.
Cons
If you need a well-lit environment for activities like reading, or detailed work, these bulbs may not provide the necessary brightness.
While this is ideal for creating a relaxed atmosphere, it may not cater to everyone's lighting preferences.
More to Know
Target Areas: Full body | Technology: 7W Energy-saving LED bulb | Benefits: It helps to maintain circadian rhythm | Session Duration: 10-15 minutes
There are positive reviews on the official site, Verified Buyer Kate Z. explains:
Good battery life and functionality
We have had our lights for a month or so now and they are working well. I like that they have several different light levels, and they have a good battery life.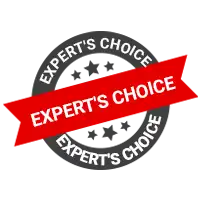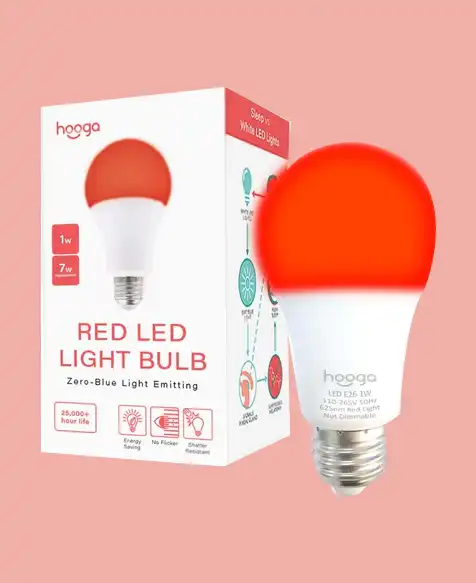 Best For: Using as a Night Light for Kids.
Features: 1W Energy-saving LED bulb, 7W Incandescent Equivalency, Shatterproof Casing, Standard A19 bulb with E26 base.
Price: $10.81
Hooga Red Sleep Light Bulb emits a gentle, soothing red light that doesn't contain any disruptive blue spectrum light. This type of light helps trigger the production of melatonin, signaling to your brain that it's time to prepare for sleep. It's particularly beneficial for babies, as it supports their natural sleep patterns.
Many doctors recommend using lights like this in nurseries because they don't have the potentially sleep-disrupting blue and green wavelengths. You can use this LED bulb instead of wearing blue blocker glasses when reading in bed at night, and it can also serve as a quiet, non-flickering nightlight for kids that won't disturb their sleep.
Pros & Cons
Pros
If any of the Hooga Red Sleep Light Bulbs stop working within two years, you can get a replacement without any hassle.
Instead of wearing special glasses to block out blue light while reading in bed, you can use these bulbs.
You can get your order shipped for free within the US or choose affordable domestic shipping with worldwide options.
If you're unsatisfied, you can return them and get a refund within 60 days.
These bulbs are classified as Class II medical devices, meaning they meet certain safety and performance standards.
Cons
While the red light may promote healthy sleep for many users, it may not suit everyone's sleep preferences.
While it's great for creating a relaxing sleep environment, there may be better choices for rooms where different lighting effects are desired.
More to Know
Target Areas: Full body | Technology: 1W Energy-saving LED | Benefits: It helps to reduce strain on eyes | Session Duration: 10-15 minutes
There are positive reviews on the official site, user Ken. explains:
These bulbs are incredible for promoting a healthy circadian rhythm. At night, we want to expose ourselves to bright, white light to signal to our body that it is time to be awake. However…in the evenings, we want dim, warm lighting that has no blue or bright white light. This helps our body know it is time to start winding down and producing meRead more about review stating Red Light At Nightlatonin. Since I began using red lights at night in the areas where I spend time in the evening, I have noticed my sleep scores dramatically improved!
Best For: Getting a Better Night Sleep.
Features: 97 CRI LED Bulbs, 2700 Kelvin Color Temperature, Medium Base, Dimmable.
Price: $11.07
GE Sun-filled bulbs are a great way to get natural and bright light in your home. These bulbs use advanced technology to copy sunlight, making your space feel warm and cozy. They're good for your wallet because they save energy and last a long time. You can find them in different shapes and sizes for all your lights, whether it's a table lamp or an overhead light.
These bulbs are perfect for creating a comfy atmosphere or a well-lit workspace. When you use GE Sunlight Light Bulbs, it's like upgrading your lighting to feel the benefits of natural sunlight. Plus, they won't disrupt your sleep because they don't emit the sleep-disturbing blue light that some other lights do.
Pros & Cons
Pros
The GE Sun Filled LED Light Bulb is versatile and can be used in indoor damp locations.
These bulbs are designed to mimic natural sunlight closely to create a warm atmosphere.
The light bulbs come with a solid 3-year guarantee that ensures that the bulbs will perform reliably for an extended period.
The light emitted by these bulbs is designed to be more in tune with the body's natural circadian rhythms.
Cons
While designed to minimize blue light, the effectiveness of these bulbs in improving sleep patterns may vary among individuals.
LED bulbs can have a higher initial purchase cost compared to traditional incandescent bulbs.
More to Know
Target Areas: Full body | Technology: 97 CRI LED Bulb | Benefits: It helps to maintain a natural sleep cycle | Session Duration: 3 hours
There are positive reviews on the official site, user Sherri Rainbolt explains:
I researched the best bulbs to have in a home office. Since I live in the Midwest, I am prone to Seasonal affective disorder and need to be vigilant about taking vitamin D and getting outside whenever it's sunny. Because we can go weeks with overcast skies, I bought these bulbs hoping they make a difference. The box was detented but the bulbs are fine and already feel more natural and less synthetic or harsh compared to my old LED standard soft white bulbs. I'm optimistic these will help with both mood and productivity when working from home on dreary days.
Best For: Creating a Warm Atmosphere.
Features: Classic Filament Design, Energy-saving, E12 Bulb Base, Push Button.
Price: $15.39
This LED nightlight bulb gives off a warm, gentle glow that's easy on your eyes and creates a cozy atmosphere. It's not too bright or harsh. Our C7 LED bulb has a classic design like old-style Edison bulbs with a filament inside. This bulb uses way less electricity than a regular nightlight, which means you'll save more than 90% on your electricity bill if you use it all night.
It's great for nightlights, salt lamps, Christmas decorations, string lights, chandeliers, and more. It's also a good replacement for those small lamps from overseas that are hard to find bulbs for. This bulb lasts a long time, so you won't need to replace it often.
Pros & Cons
Pros
The C7 LED Night Light Bulbs feature a classic filament design that adds a touch of vintage charm to your lighting.
These bulbs are highly energy-efficient, saving more than 90% of electricity compared to incandescent nightlight bulbs.
The bulbs provide a slightly brighter illumination compared to typical night lights.
These bulbs are designed to be a perfect replacement for hard-to-find small lamps or fixtures.
Cons
The bulbs may have a fixed color temperature, which might not suit all lighting preferences.
While LED bulbs save money in the long run due to their energy efficiency and longevity, they can have a higher initial purchase cost.
More to Know
Target Areas: Full body | Technology: C7 LED Night Light Bulb | Benefits: It is suitable for a variety of purposes | Session Duration: 24 hours
There are positive reviews, user Oliver Tate explains:
I use this as a night light in a shaded lamp and it's good. If anything, it might be too bright for this application, but the dark shade cuts the light down enough.
The color of the light is excellent. I've bought a few 2100k to 2200k lamps and the light is often weird, eg champagne color, but not these.
How Do Sleep Light Bulbs Work to Promote Better Sleep?
Sunrise and sunset rhythms serve as the body's sleep and wake signals. When it is daylight, the body is aware that it is time to be alert and awake and when is nighttime, the body switches to the state of calmness, relaxation, and sleepiness.
The best-led light bulbs for sleep work by influencing the 24-hour natural biological clock of the body that controls sleep timing.
Amber and red-light bulbs emit light that helps increase the production of melatonin levels in the body, enabling you to fall asleep easily and get quality sleep. Our iRED USA Review also notes that red light improves sleep cycles.
According to Leela Magavi M.D., a psychiatrist and regional medical director at MindPath Health says that light therapy treatment can help normalize a person's circadian rhythms through its ability to stimulate retinal cells that consequently affect part of the brain responsible for regulating a good number of body functions.
What are the Best Color Lights for Sleep?
Amber Light:
Amber is considered one of the best color lights for sleep because of its calming effect that enhances better sleep. It enhances mood and makes you experience calmness as it works to promote melatonin synthesis for better sleep. Amber light does not affect melatonin secretion, a hormone that helps you fall asleep. Lighting your house with amber light will also help protect your eyes from the damaging effects of blue and green light which are considered harmful.
Red Light:
Various studies have proven that wavelengths from red light can help you sleep better. This is because red light has a low color temperature that mimics what you experience during sunrise and sunset which is often lower.
Conventional light bulbs on the contrary are said to emanate a melatonin-inhibiting light. Red-light bulbs on the other hand have been known not to interfere with the internal clock and, therefore, can't prevent you from having quality sleep. It is responsible for increasing melatonin synthesis in the body, a hormone responsible for promoting sleep.
Yellow:
Research has revealed that yellow-colored light can be a good option for use at night as it has little impact on circadian rhythm. Exposure to yellow light, therefore, can help increase the production of melatonin in the body compared to cooler colors like blue and green light.
Why Are Ordinary Light Bulbs Problematic for Sleep?
Ordinary light bulbs including fluorescents and LEDs are considered problematic for sleep because they produce extreme artificial blue light. That is, they emanate a type of blue light which according to sleep experts, the light always inhibits melatonin, a sleep hormone, thereby causing delay in falling asleep or difficulty in falling asleep.
Colors to Avoid When Selecting Sleep Light Bulbs
Blue Light:
Blue light has been found to affect circadian rhythm by suppressing melatonin production and also making the body remain alert.
Regular exposure to blue light especially at night can disrupt circadian rhythm by tricking the brain that it is still daytime, hence reducing the quality of sleep.
Well, as we noted in our content titled The Ultimate Red Light Therapy Guide, blue light is not that bad as studies have shown that it can help boost alertness making it great for use during the daytime during working hours. However, it may be counterproductive during nighttime when the body needs to rest.
Green Light:
Green light just as blue light also reduces drowsiness. According to a study published in the Sleep Journal, green light reduces melatonin synthesis, a crucial sleep hormone in the body. This in turn counteracts sleepiness making it difficult for someone to fall asleep.
Key Factors to Consider When Selecting Sleep Light Bulbs
Dimmability:
People's preference when it comes to bedroom lighting is different. We have those who would prefer a little brighter light while others dim light in their bedroom or bathroom. When selecting our top picks above, we considered bulbs of varied dimmable light levels so that you can choose your preference.
Color:
There are different sleep light bulbs and we wanted to make sure that we select one that is conducive to a sleeping environment. In our selection, we ensured that what we have on our top picks are colors ideal for your bedroom and bathroom.
Extra Features:
Bulbs with extra features sometimes offer extra benefits apart from what it is designed to do. Extra features also give the user operation options. In our selection for the best sleep night bulbs, we considered those that provide extra health benefits and also have extra features for easier operation.
Type:
Sleep light bulbs have different technology. There are incandescent bulbs that come with a learning curve. Others like LEDs are easier to control in space.
Wattage:
Light bulb wattage usually determines the amount of brightness you will have in your room. High wattage means more brightness in the room which might disrupt your sleep. Also, too low wattage may cause strain to your eyes and you may struggle to see. So, when selecting our top picks above, we ensured is within the recommended range of 40-60 wattage ideal for bedside lamps and bedrooms.
What Specific Benefits Do Sleep Light Bulbs Offer?
Natural Production of Melatonin:
One of the identified benefits of a sleep light bulb is to promote melatonin synthesis in the body. Melatonin is a hormone known to play a crucial role when it comes to promoting quality sleep.
A publication in the Journal of Athletic Training by Jiexiu Shao et al notes that exposure to red light can help improve sleep and promote melatonin levels hence preventing sleep disorders.
Muscle Relaxation:
Things like a long day of work, training, or exercising can lead to muscle soreness, pain, and strain. One of the best-proven ways of relaxing muscles is light therapy. Red light exposure has been found to enhance muscle relaxation.
A research study published by Ferraresl and Clerbe Ph.D. et al in the American Journal of Physical Medicine & Rehabilitation shows that phototherapy can help reduce muscle damage after training enabling them to relax. It also enhances muscle recovery.
Calm Feeling:
There is clinical evidence that light therapy treatment can provide a calming effect by reducing stress, anxiety, or depression-related symptoms.
According to a publication in the Healthcare Journal by Ian M. Kronish et al, light therapy can help improve depression symptoms hence helping you to keep calm and relax.
Prevent Sleep Inertia:
Sleep inertia is a condition that affects the normal sleep cycle. Exposure to light has been shown to reduce this sleep disorder.
According to a publication in Nature and Science of Sleep by Marian G. Figueiro et al, exposure to light has been shown to reduce sleep inertia through its ability to elevate Sympathetic System Response.
Frequently Asked Questions
Q: When Should I Use an Amber-Colored Sleep Light Bulb?
A: Amber light can be used for general purposes in your house. It helps block harmful blue light and still provide your house with enough brightness. Amber light can provide you with a relaxing warm atmosphere to protect you from the damaging effect of blue light. You can, therefore, use amber-colored light if you want to light your house without having to expose yourself or your loved one to harmful color light such as blue and green light.
Q: When Should You Use a Red-Colored Sleep Light Bulb?
A: You can use red light-colored light bulbs in your bedroom or bathroom because they are a bit dimmer and do not emit blue or green light. Red light provides you with adequate light for reading and seeing at night and also ensures that you get better sleep. It is actually great for use after a long day of work to help you relax and enable you to enjoy better sleep.
Q: Is It Good to Have Sleep Light Bulbs On Overnight?
A: The best light bulbs to promote sleep like amber and red light are known to promote better sleep and can also be used to provide lighting in the house. Blue and green light emits light that promotes wakefulness and alertness and may lead to issues like insomnia. According to experts, it is good to have sleep light-colored bulbs at night but they should be the type that promotes calmness and better sleep.
Q: Is it Safe to Use Sleep Light Bulbs at Home?
A: Sleep light bulbs like amber light and red light that emit zero blue and green light are safe for use at home. They are warm and relaxing color that ensures you experience calmness of mind and better sleep.
Q: Do Sleep Light Bulbs Cause Side Effects?
A: Sleep light bulbs that emit zero blue and green light do not have side effects. Amber and red-light colors are considered safe and therefore, best for lighting up the house and bathroom at night. They do not interfere with sleep and can help produce adequate light in the room.
Conclusion
You may have a fluffy pillow and a luxurious mattress but still not have that quality sleep you so yarn for. That is why you need the kind of lighting that induces sleep in your bedroom. Amber and red-light bulbs have been identified as the best light bulbs for changing color for sleep enabling you to fall asleep easily and have quality sleep.
Such lights don't hurt the eyes and promote the production of melatonin in the body, enabling you to feel sleepy when it is time for sleep.
If you have been struggling to fall asleep or keep on waking up at night because of a lack of sleep, it is time to keep your circadian rhythm intact with the best red-light bulbs for sleep. Unlike blue and green light that keeps you alert and awake, red and amber light is calm and soothing. They will put your body in a relaxing and sleepy state making you experience quality night sleep. Similarly, we have covered the Best Night Lights to reduce the darkness and fear.